NY Jets Roster: Overview of the Current Offensive Line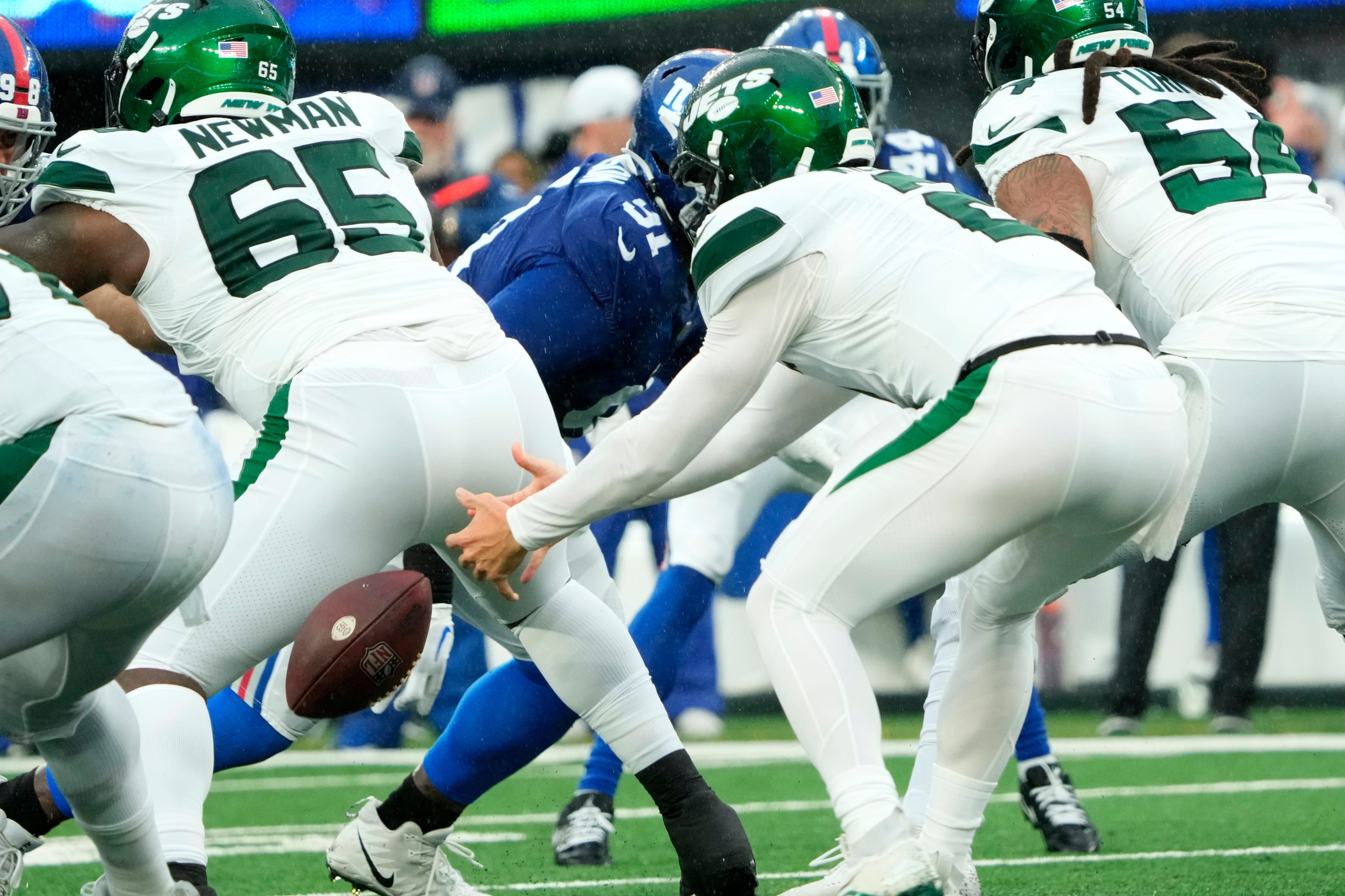 The NY Jets Roster is in flux, with a wave of injuries hitting the offensive line. Only two original starters remain healthy. Watching the game yesterday, it was the first time in forever that I had to check the roster to look player #s up. This breakdown from Sarge in the JetNation Forums dives into the current state of the line. It lists everyone and examines who's out, who's stepping up, and what options the team has going forward. Definitely a good refresher with all of the recent changes.
Right now, the Jets have five healthy offensive linemen on the 53-man roster. They have three healthy offensive linemen on the practice squad.
Original Starters Still Healthy – 2
Mekhi Becton T
Laken Tomlinson LG
Original Game 1 Starters Injured – 3
Duane Brown T – Injured Reserve, could return soon (?)
Alijah Vera-Tucker G – Out for the Season
Connor McGovern C – Apparently Injured Seriously (Awaiting Official Word)
Backups Injured – 2
Joe Tippmann G/C – Injured, not on injured reserve, could return soon (?)
Wes Schweitzer G/C –  Apparently Injured Seriously (Awaiting Official Word)
Healthy Backups with some Experience Playing – 2
Max Mitchell T (now starting at RT)
Billy Turner G
Healthy Available Backups Currently on 53 Man Roster – 1
Healthy Practice Squad Players – 3
Xavier Newman G/C
Dennis Kelly T
Jason Poe G
Former Practice Squad Players who are Apparently Still Available to Re-Sign
Chris Glaser G/T

Cedric Ogbuehi T/G
Videos
JetNation
4.6K
Subscribe
Zach is Back as Jets Starter While Rodgers Comments on Jets Being Swayed by Public Opinion