Darrelle Revis – Hall of Fame Ring of Excellence Presentation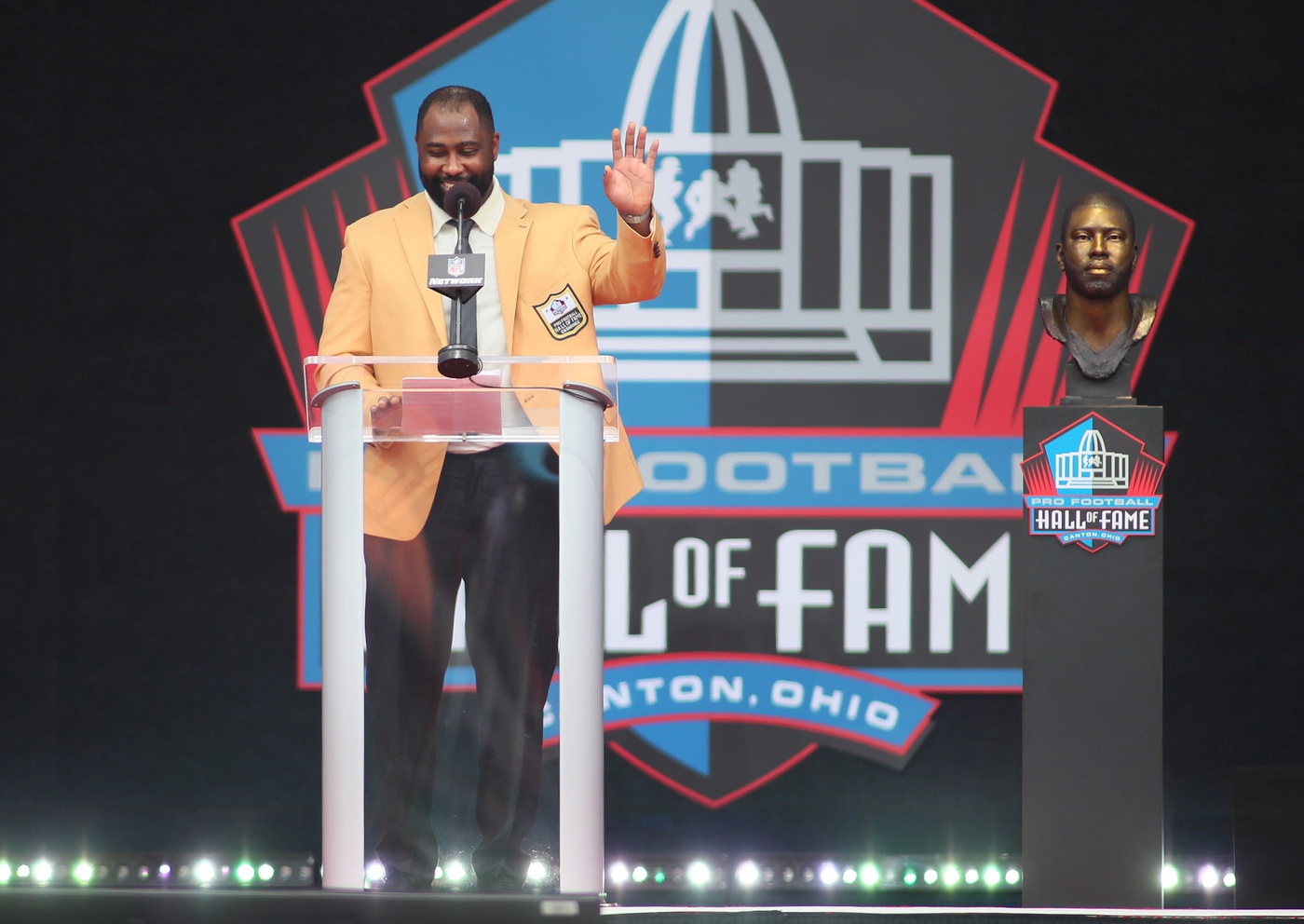 Darrelle Revis will be inducted into the NY Jets Ring of Honor at halftime on Monday night, during the game against the LA Chargers. Here is the full announcement from the team:
Darrelle Revis
During a special halftime ceremony, NY Jets Legend Darrelle Revis will receive his Hall of Fame Ring of Excellence presented to him by Pro Football Hall of Fame President Jim Porter. This past August, the Hall of Fame welcomed Revis into the Pro Football Hall of Fame Class of 2023.
There are three physical icons that represent an individual's enshrinement into the Pro Football Hall of Fame. Each Hall of Famer receives their Hall of Fame Gold Jacket on the evening of the Enshrinement in Canton. The bronze bust is unveiled during the Hall of Fame Enshrinement ceremony, held inside the Hall of Fame Field, which is then placed permanently on display inside the Enshrinement Hall at the Hall of Fame during a special presentation presented to the member of Famer during a special ceremony.
A four-time first-team All-Pro from 2009-11 and 2014, cornerback Darrelle Revis entered the NFL as a first-round draft choice by the Jets in the 2007 NFL Draft. During his 11-year career, Revis appeared in 145 regular season games with 142 starts for the Jets from 2007-2012 and 2015-16. Revis received the most impact on the Jets, as he earned a spot on the PFWA All-Rookie Team. He finished his career with 29 career interceptions returned for 492 yards and three touchdowns. Revis also won two Pro Bowl honors from 2008-2011 and 2013-15. He was also named to the NFL's All-Decade Team of the 2010s. A two-time Curtis Martin Team MVP, Revis finished the league season with 31 passes defended, the most in the NFL since 2000. In 2022, Revis was inducted into the Jets Ring of Honor.
Videos
JetNation
4.6K
Subscribe
Broken Brains; Critics of Jets Quarterback Aaron Rodgers Begin Stirring up Conspiracy Theories