Outcome vs Chargers Likely to Come Down to Jets Defense yet Again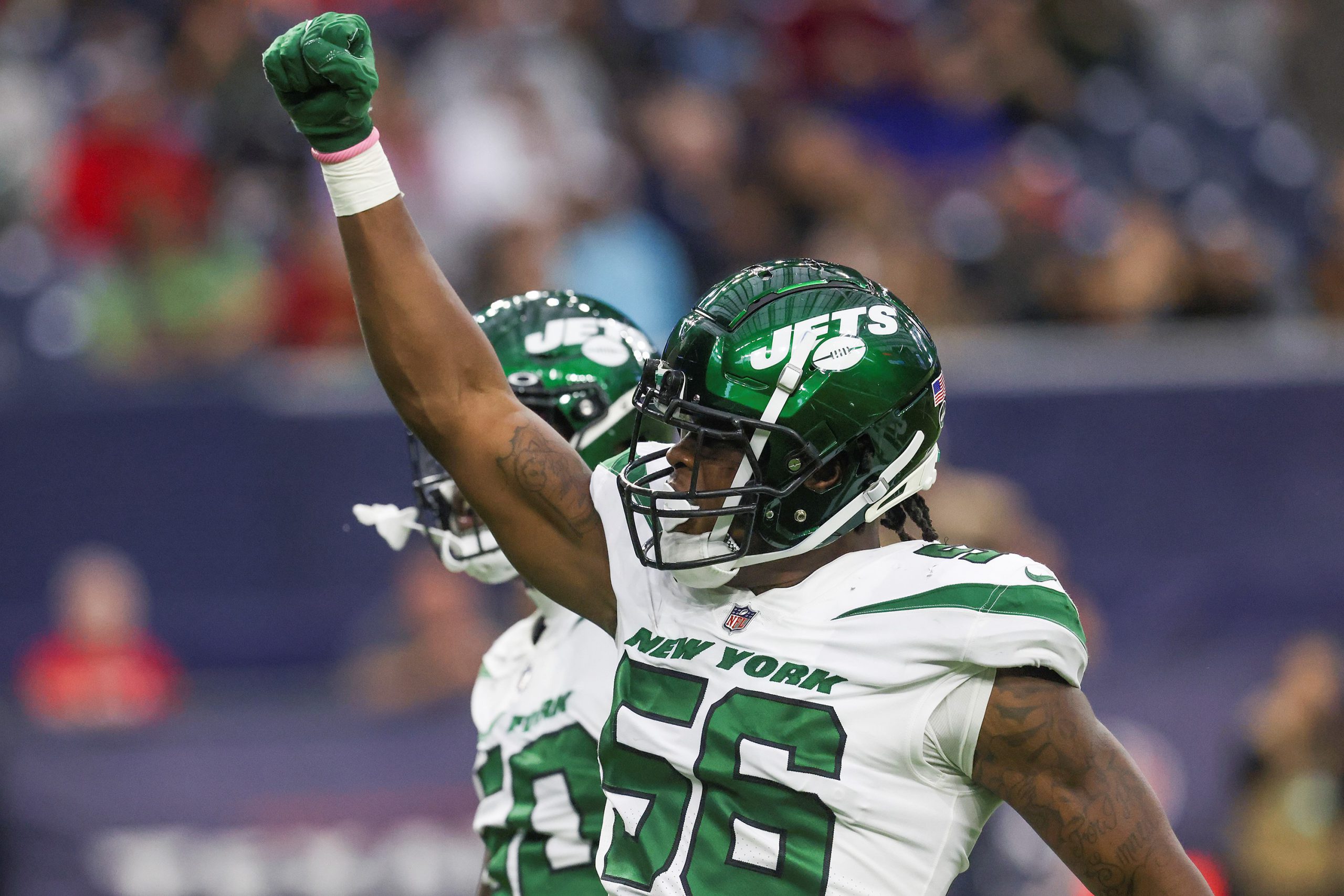 As Robert Saleh and company prepare to take on the Los Angeles Chargers this evening, one thing that's quite obvious is that the outcome is likely to come down to the Jets Defense once again.  Having shown itself to be one of the top units in the NFL, Gang Green will have to find a way to limit the damage done by Chargers quarterback Justin Herbert.
While the team has seen growth from quarterback Zach Wilson, the offensive line is still a shambles with tonight's starters still somewhat of a mystery.  Will it be Max Mitchell at right tackle again?  Will Robert Turner start at guard and how ugly might that get?  Joe Tippmann is set to return, but is he genuinely "good to go" or is it a case of "give us what you can" due to the unit being depleted?
Then of course there's the question of recent addition Rodger Saffold.  Being familiar with offensive line coach Kevin Carter, will his integration be rapid enough to get him ready for game day?
And one of the biggest concerns could be the performance of one of the few regulars still in the lineup in Mekhi Becton.  The big left tackle struggled last week against Kayvon Thibodeaux.  Things won't get any easier this week as he and Mitchell will be tasked with slowing down Joey Bosa and Khalil Mack.
This is why the Jets defense will be the key.  Barring somewhat of a miracle, they aren't going to put up many points on offense but there are some things they can do to give themselves a better chance that we discussed here.
Videos
JetNation
4.6K
Subscribe
Broken Brains; Critics of Jets Quarterback Aaron Rodgers Begin Stirring up Conspiracy Theories