Jets Release Tanzel Smart; Add Him to Practice Squad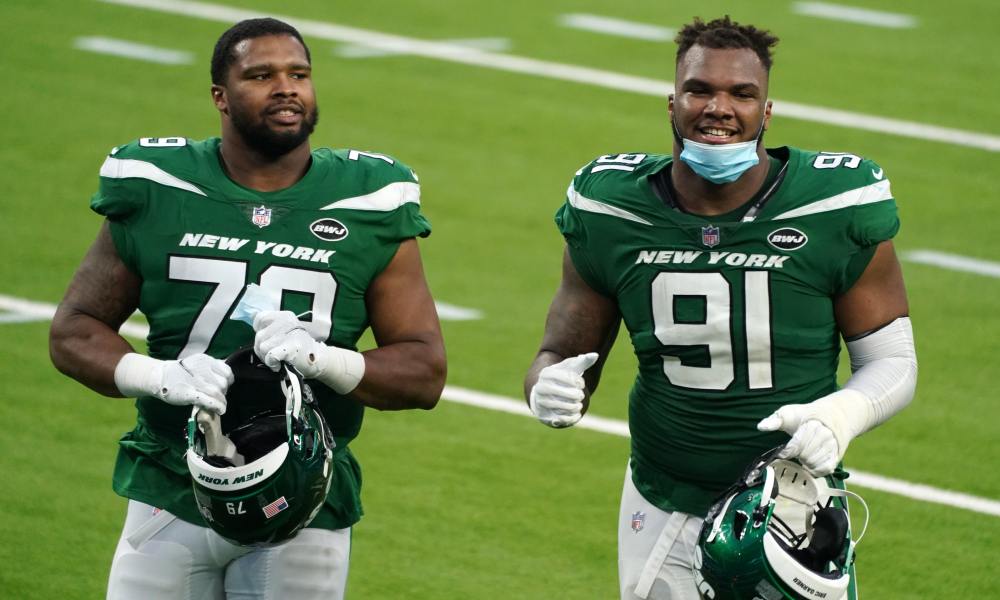 It has been a busy week for NY Jets defensive lineman Tanzel Smart. Earlier this week he was released from the active NY Jets Roster and then the Jets announced today that he has been added back to the practice squad. To make room on the practice squad, cornerback Craig James was released.
Here is the full update from the NY Jets:
The Jets have signed DL Tanzel Smart to the practice squad and released DB Craig James from the P-squad. TE Kenny Yeboah also returned to practice.
Smart (6-1, 295), first signed with the Green & White in 2020 and spent the last three seasons on and off the team's practice squad, was released from the active roster earlier this week. He was signed to the active roster Oct. 31. He was originally drafted by the Rams in the sixth round in 2017 out of Tulane and has 30 career tackles in 39 games (4 starts).
James (5-10, 195) appeared in two games for the Jets this season and took 42 snaps. He's spent time with Minnesota, Philadelphia and the Jets since entering the league as an undrafted free agent with the Vikings in 2018 out of Southern Illinois. James has career regular-season totals of 18 tackles, 2 pass defenses and 1 fumble recovery.
Yeboah (6-4, 250) sustained a hamstring injury in the preseason and was placed on injured reserve Aug. 30. He originally signed with the Jets as an undrafted free agent out of Mississippi in 2021 and has spent time on and off the team's practice squad. Yeboah has appeared in 19 career games and has 2 catches for 36 yards. He's taken 80 snaps on offense and 327 on special teams.
Videos
JetNation
4.6K
Subscribe
Blowout win for Zach and the Jets as Gang Green Drops Houston 30-6