Mid-Season Awards – AFC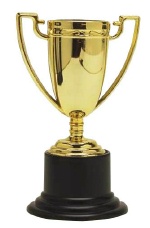 By Frank Barone
Jetnation Columnist
AFC Coach of the Year – Tie
Tony Dungy and Marvin Lewis
The Colts are the best team in the AFC right now, and they have finally shown improvement on defense, positioning themselves capable of winning it all. Lewis has changed the mentality with the Bengals, who lead their division and are expecting to win, instead of hoping to win.
AFC – MVP
Edgerrin James – Colts
James has returned from his career threatening injury and leads the league in rushing yardage.
Offensive Player of the Year
LaDainian Tomlinson – Chargers
Tomlinson is the best back in the league can do everything well.
Defensive Player of the Year
Dwight Freeney – Colts
Freeney is a playmaker who makes the entire Colts defense better.
Comeback Player of the Year
Mike Anderson – Broncos
Anderson is another player coming off injuries. The combination of him and Tatum Bell are a great one-two punch for the Broncos.
Breakout Player of the Year
Carson Palmer – Bengals
Last year was Palmer's introduction as a starter and now he is acting like a seasoned veteran.
Surprise Player of the Year
Willie Parker – Steelers
Parker has come from out of nowhere to be the feature back for the Steelers.
Bust of the Year
Jamal Lewis – Ravens
Lewis's problems off the field have followed him on the field.
Rookie Offensive Player of the Year
Ronnie Brown – Dolphins
Brown has given the Dolphins a running threat again.
Rookie Defensive Player of the Year
Odell Thurman – LB – Bengals
Thurman gives the Bengals the physical presence they have lacked at linebacker.
Stay tuned for the NFC Awards coming later this week. You can discuss this in our forums: Jetnation.com Forums

Videos
Aaron Rodgers Injury Fallout & Jets/Bills Recap