Is it always Super Bowl or Bust?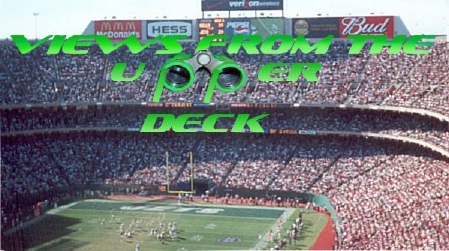 by Tyson Rauch
Senior Columnist
Black Monday. A day known throughout the NFL that puts fear in the hearts of many coaches and hope in the minds of their corresponding fans. This is usually the first day of the offseason for many NFL teams and the day when 95% of coaching casualties occur. In the past only the coaches where the teams were on a lengthy downward swing used to face the gauntlet, but the times have changed…drastically. This leads to the question: Is it Super Bowl or bust in every NFL city?
As a longtime fan of the NY Jets, there were seasons where I would do cartwheels if the Jets could get to an 8-8 record. In other years, I would just be happy to see the team make progress, i.e. get younger, get faster and improve game strategy, meanwhile knowing that good times are ahead, if not that year, in the near future. But it seems now that sentiment has changed all over the NFL. The fans and the media demand success every year or changes must be made. To me, this has just gotten out of control.
Some recent examples of fans/media gone wild: The fans in Dallas are starting to question legendary coach Bill Parcells about his game management, integrity and ability to lead a football team. This is the same man that brought credibility back to the franchise, as well as the winning ways they were sorely missing. Oh, did I mention they went 9-7 this year? The fans and media in Philadelphia are questioning and badgering the Eagles staff, the same group that took the team to the Super Bowl last year, not to mention four championship games.
The fans and media have become victims of themselves. Do whatever it takes to win now, at any cost. There is a hole at WR? Sign Terrell Owens. Problems at QB? Trade for Brett Favre. Think your coach is a moron? Give Jimmy Johnson a bazillion dollars to coach your team. If your team does not want to do that, they are just not trying and do not want to win. Tough critics, eh?
It is time for everyone to step back and look at what it takes to be successful in the NFL. It comes down to personnel, discipline, conditioning and a bit of luck. The San Diego Chargers are one blocked field goal away from having a different season. The Dallas Cowboys are one interception in Seattle away from having a different season. The Kansas City Chiefs are one missed field goal away from having a different season. So does this mean their entire 16 game season was a failure? The Miami Dolphins improved drastically this season and ended up 9-7. What if they end up next season 9-7? Will they have taken a step backwards?
The bottom line is that fans across the country need to be a little more realistic. As much as it sucks, your team will not be good every year. Some of that is controlled and some of that is not. There are going to be bad breaks such as injuries, being in an ultra competitive division, bad bounce of the ball or even a bad call. In these situations you need to suck it up and hope for better luck in the future. Changing a coach is not going to change your luck. In the situations where poor decisions are repeatedly made on personnel, game planning and game management, then a change must be made. So my question to you is: What is the criteria for a successful season?
Videos
NY Jets Phase 3 OTAs, Expectations and a Minor Calf Tweak with Greg Renoff