First Impressions
by Tyson Rauch
Senior Columnist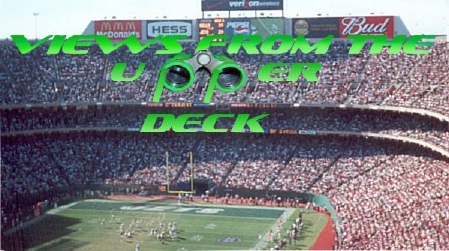 There is a lot to be said for the notion of "You only have one chance to make a first impression.� With the New York Jets this expression could not be more relevant. Any time an organization hires a new head coach there is a bit of risk and skepticism, then multiply that by hiring the youngest one in the NFL with the appointment of Eric Mangini.
Mr. Mangini only has one chance to make a first impression…not with the beat writers, not with the talk show hosts, not with the fans, but with the players. The word has spread; strong background, Belicheck disciple, innovative, fiery but those are just words. The challenge will be to convince the members of his team, both rookies and veterans, that he is the man that can lead this team to success. The new coach needs to look these players in the eye and convince them things are going in the right direction. I remember back to Herman Edward's first press conference and hearing the comments from the players like Curtis Martin and Wayne Chrebet. They became inspired just by the words spewing out of the mouth of Mr. Edwards. They were instantly believers in the Edwards program.
So here is your chance, Eric Mangini. Here is your challenge. The media and writers are merely puppets but the players are your lifeline. Make them believers and the rest will follow. There are many fans rooting for you and hopefully you are up to the challenge.
Welcome to the New York Jets family, Mr. Mangini.
Videos
New York Jets OTA Presser Takeaways, Aaron Rodgers' Impact and Summer Delusion