Jets Make Roster Moves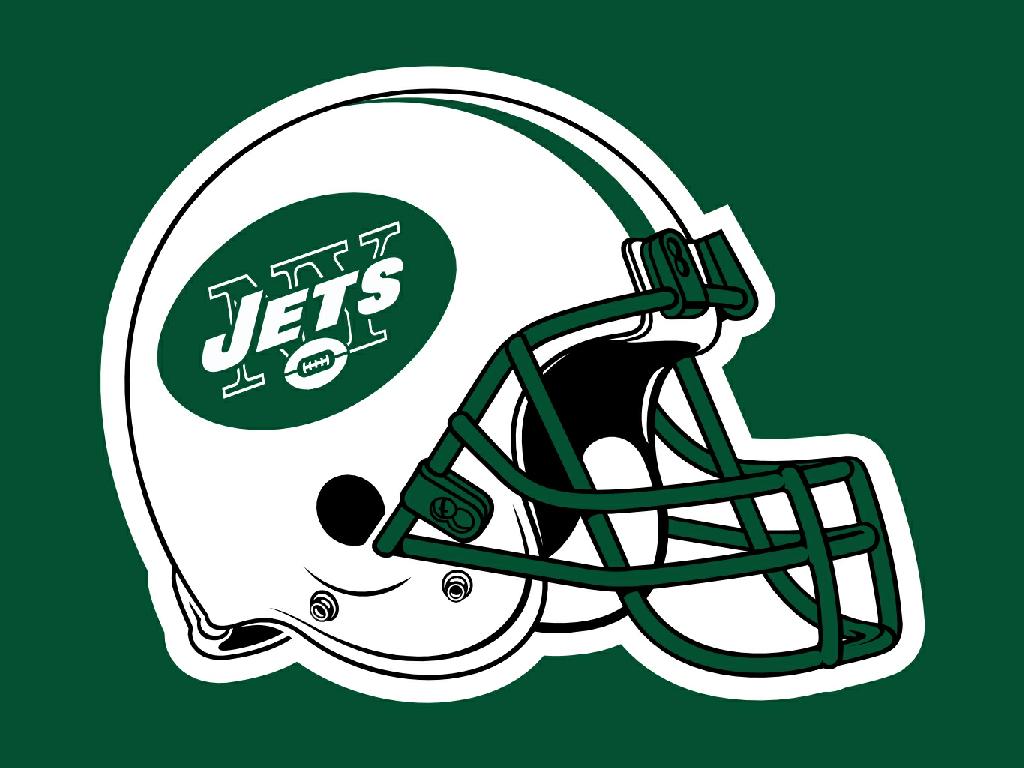 The New York Jets announced today that the following players have been placed on waivers: tackle Jason Fabini, quarterback Jay Fiedler, linebacker Barry Gardner, defensive tackle Lance Legree, fullback Jerald Sowell and wide receiver Harry Williams, Jr. Additionally, the Jets and CB Ty Law mutually agreed today not to exercise the contract options for the 2006, 2007 and 2008 seasons. The announcements were made by New York Jets' General Manager Mike Tannenbaum.
"Jason Fabini and Jerald Sowell enjoyed long and productive careers as members of the Jets' franchise and we are grateful for their contributions. They both were players that the Jets could rely upon every week," said Tannenbaum. "Jay has traveled a long road as a professional athlete and has enjoyed a very productive career. Barry and Lance joined our team last season and are both quality players that unfortunately don't fit into our plans as we move forward. We wish all of them success as they progress in their careers and we thank them for their contributions to the New York Jets."

"We were very fortunate to have a player of Ty's caliber in 2005," continued Tannenbaum. "Ty is a warrior and a class-act and we appreciate his contributions this past season."
Fabini, a 6-7, 304-pound product of the University of Cincinnati, recently completed his eighth season with the Jets. The 31-year old suffered a torn pectoral muscle in the November 13, 2005 game at Carolina in the first quarter and was subsequently placed on the injured reserve list on November 14, 2005. Fabini, a fourth-round draft selection by the Jets in 1998, started every game he had played in at the pro level (114 regular season games). After beginning his career as a right tackle (1998-1999), he moved to the starting left tackle spot during the team's 2000 training camp and manned the position through the first quarter of the 2005 season before returning to right tackle following a sprained knee injury in game three vs. Jacksonville. In 1998 Fabini earned the distinction of becoming the first Jets' rookie offensive lineman to play and start in all 16 games since left tackle Chris Ward in 1978, and he also became the first rookie right tackle to start in all 16 games since Marvin Powell accomplished the feat in 1977. Fabini also started all seven postseason games he played in as a member of the Jets during his eight seasons in New York.
Fiedler, 34, recently completed his 10th NFL season, and his first season as a member of the Jets. The 6-2, 225-pound graduate of Dartmouth, who was raised in nearby Oceanside, NY, signed with the Jets as an unrestricted free agent on March 10, 2005, following five seasons (2000-2004) with the Miami Dolphins. After going undrafted in 1994 Fiedler originally broke into the NFL as a member of the Philadelphia Eagles (1994-95). He also played in 1998 with the Minnesota Vikings and in 1999 with the Jacksonville Jaguars before joining the Dolphins in 2000. Fiedler has played in 77 regular season NFL games, making 60 starts, and has attempted 1,717 passes with 1,008 completions for 11,844 yards and a completion percentage of 58.7 with 69 touchdown passes, 66 interceptions and a career passer rating of 77.1. In addition to his career passing statistics, Fielder has gained 854 yards rushing on 219 attempts for a career rushing average of 3.9 yards per carry.
In 2005, Fiedler's lone season with the Jets, he played in two games (contests one and three) and completed eight-of-13 passes for 107 yards with one touchdown for a passer rating of 113.1. He relieved starter Chad Pennington in the season opener at Kansas City and completed six-of-10 passes for 88 yards and a touchdown. He did not play in game two against his former team (Miami), but did play in game three against Jacksonville after Pennington was forced out of action with a shoulder injury. Fielder completed two-out-of-three passes for 19 yards before being sidelined for the season with a shoulder injury that eventually landed him on injured reserve on December 15, 2005.
Gardner, signed by the Jets as an unrestricted free agent on March 11, 2005, began his career in 1999 as a second round draft selection of the Philadelphia Eagles. The 29-year old native of Harvey, IL moved from the Eagles to Cleveland in 2002 via unrestricted free agency and played for the Browns through the 2004 season before joining the Jets. Gardner, 6-1, 245-pounds, has played in 110 regular season games, making 24 starts, and has registered 268 tackles, seven passes defensed, two forced fumbles, two sacks, and a fumble recovery. He has also collected 136 career special teams tackles. In 2005 with the Jets, Gardner played in all 16 games, making one start, and had four tackles and 20 special teams stops.
In 2005, Law, 32, posted a career-high in interceptions with 10, which earned him his fifth trip to the Pro Bowl. For the season Law started all 16 games and recorded 66 tackles and 13 passes defended. The Aliquippa, PA native and product of the University Michigan, was selected in the first round of the 1995 draft by the New England Patriots and played has played in 157 career regular season games during his ten-year career, starting 149 contests, and amassed 714 tackles, 155 passes defensed, 46 interceptions for 778 yards, four sacks and recovered fumbles and three forced fumbles. In addition to the three Super Bowl titles he earned while with New England, Law has started all 12 postseason games he has played in and recorded 54 tackles, 12 passes defensed and four interceptions.
Legree played in all 16 games for the Jets in 2005, after signing as an unrestricted free agent following his first four professional seasons with the New York Giants. In 2005, the 27-year old native of St. Stephens, SC registered 25 tackles and a career-high three sacks, seeing the majority of his playing time late in the season at one of the defensive tackle positions. The 6-1, 300-pound product of Notre Dame has played in 75 career regular season games, making 24 starts, and has compiled 141 career tackles, seven sacks for -55 yards, along with two fumble recoveries, a forced fumble and a pass defensed.
Sowell, 30, concluded his ninth season with the Jets in 2005. Following his selection in the seventh round of the 1997 draft by the Green Bay Packers he was waived at the end of his rookie training camp and subsequently claimed off of waivers by the Jets. The former Tulane Green Wave featured running back converted to fullback with the Jets and went on to play 135 regular season games with the Jets, making 48 starts (all coming between 2003-2005) and registered 147 career receptions for 1,188 yards (8.1 average) and five touchdowns. He also carried the football 61 times for 244 yards for a 4.0 career rushing average and one score. He is also the Jets' all-time leading special teams tackler with 146 stops. At the conclusion of the 2005 season, the Baker, LA native owned the distinction of having played in 137 consecutive regular season contests, which marked the longest active streak among players on the team's final roster.
Williams, 6-3, 185-pounds, was selected in the seventh round of the 2005 draft by the Jets. The native of Birmingham, AL attended Tuskegee University and appeared in one game as a rookie, playing on special teams in game 13 against New England. He did not post any statistics in the receptions, punt returns or kickoff returns categories. As a collegian, Williams concluded his career with 83 receptions for 1,584 yards (19.1 avg.) and eight touchdowns.
Videos
New York Jets OTA Presser Takeaways, Aaron Rodgers' Impact and Summer Delusion