Week 9 Power Rankings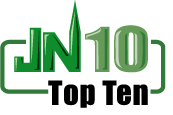 by Nick Ferraro
1.  Chicago Bears – This has to be getting a little boring for the Bears.  They visit the Giants in two weeks.  It will be the toughest game of the season thus far for the Monsters of the Midway.
2.  Indianapolis Colts – The Colts are still the class of the AFC and maybe the league. They continue to leave Denver scratching their heads.
3.  New England Patriots – This Sunday's game will give us a gauge on the Pats.  The Colts are the second elite team Brady and company have faced.  They got dominated in their only true test so far at home against Denver.
4.  New York Giants – The Giants have the weapons to challenge Chicago.  They are the second best team in the NFC.
5.  San Diego Chargers – Tomlinson is compiling MVP-type numbers…again.
6.  Denver Broncos – It's back to the drawing board for the Denver defense.  The missing ingredient is a pass rusher who can consistently get in the face of the opposing QB.
7.  Atlanta Falcons – Vick is throwing the ball with confidence.  The Falcon's offense is a handful right now.
8.  Baltimore Ravens – It appears taking over the offense was the right thing to do for Brian Billick.  Getting the ball into Jamal Lewis's hands at least 20 times per game is a must for the Ravens.
9.  New Orleans Saints – Losing to the Ravens isn't that bad, but how they looked doing it certainly was.
10. Dallas Cowboys – Finding number 10 was tough this week.  There is definitely a fall off after the first nine.
 
Videos
Aaron Rodgers Injury Fallout & Jets/Bills Recap