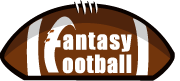 by Leighton Clark 
 
START QB Michael Vick, Atlanta – 'Ol Ron has been having a fiesta through the air the past two games, putting up numbers that most people never thought possible from such an awful quarterback. He should have no trouble keeping things going against the Lions, who have never met a QB they couldn't make look like Joe Montana.START QB Brad Johnson, Minnesota – The Niners' pass defense is atrocious, ranked 31st in the league in yards per game. They have also given up a league-high 15 scores through the air. Johnson should turn in a solid fantasy day.
SIT QB Seneca Wallace, Seattle – Remember when everyone thought the Raiders' highly ranked pass defense was an aberration? Well, ask Ben Roethlisberger if the Raiders defense is a bunch of fatheads. Oakland's pass D is for real, which gives Wallace very little upside in the Monday night barnburner.
SIT QB Joey Harrington, Miami – Harrington threw for over 400 yards in his last outing. That means he is safe to start against the Bears, right? Nooooooooooo.
START HB Deuce McCallister, New Orleans – Deuce's lone 100-yard game of the season came against the Bucs' and their putrid run defense. With Reggie Bush banged up, expect the Runnin' Rebel to have a big day on the ground.
START HB Brandon Jacobs, Giants – The Giants have a proverbial dream match up against the Texans, which should put Jacobs in position to vulture at LEAST a touchdown away from Tiki Barber. Jacobs is as good a bet to score this week as any back in the league.
SIT HB Ronnie Brown, Miami – Ideally, you don't want to start a running back against the Bears defense. Ronnie Brown has certainly been awful enough against teams have allowed more than the one rushing TD the Bears have allowed this season. However, I will not be taking my advice and I will start Brown in all three leagues in which I own him. Brown is quickly becoming the Willis McGahee of the 2006 season. I don't have the power to sit him. You should.
SIT HB Frank Gore, San Francisco – Yes, he dropped a dime on the vaunted Bears defense last week. But, half of it came on one garbage time run. Frank the Tank hasn't made a trip to the painted grass since week 2, and he isn't likely to break his streak against the Vikings #2 rush defense. Plus, I think Gore is much more likely to fumble at the goal line than he is to run over Pat Williams to get into the end zone.
START WR Lee Evans, Buffalo – Every time I recommend starting Evans, he drops an egg on me come Sunday. Not only does it hurt my pride, it hurts my fantasy team, as I have drafted Evans in each of his first three seasons. Therefore, I'm just going to say that Green Bay's pass defense is AWESOME. They only give up 270 yards per game. So Lee Evans should do absolutely nothing this week.
START WR Plaxico Burress, Giants – Somehow, I just don't see Dunta Robinson giving Plexi much trouble. I more or less see him as an annoying little fly that Plax will swat all afternoon. Amani Toomer is also a very good start this week.
SIT WR Javon Walker, Broncos – The Steelers sure looked terrible last week, but they did completely muzzle Randy Moss, which showed they have no problem covering one-dimensional deep threats that alligator-arm all passes thrown over the middle. Not good news for Javon.
SIT Tennessee Titans WRs – The Titans wideouts have very little fantasy value as long as Akili Smith is playing QB. They have even less value against a Jags' pass defense that completely shut down Donovan McNabb, who Vince Young wishes he was.