Jetnation Week Nine Power Rankings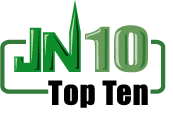 by Nick Ferraro
1. Indianapolis Colts – The Colts are again on top with nothing to prove until the playoffs.
2. Chicago Bears – The Bears got caught looking toward the Giant game.  Now they get to actually play it.  It's their first against a good team, and everyone wants to see how good they really are.
3. New York Giants – The Giants have a home game with a chance to lay claim to the NFC's inside track on home field.
4. Denver Broncos – Winning in Pittsburgh against the champions with their collective backs firmly against the wall was big for Denver.
5. San Diego Chargers – The Bolts have lost the two games they've played against good teams and given up more points to bad teams than they would like.
6. New Orleans Saints – You can't call the Saints a surprise anymore when they beat you.
7. New England Patriots – The teams the Pats have beaten have a collective record of 20-28.  The teams they have lost to, both at home, are 14-2.  Why are people still picking this team to win in the playoffs?
8. Baltimore Ravens – The defense will keep them in every game, but can they score enough?
9. Kansas City Chiefs – Jet fans aren't going to like it, but Herm Edwards is a coach of the year candidate after going 5-1 with his backup QB and a suspect defense.
10. Jacksonville Jaguars – Another nice team in Jacksonville with no chance of doing anything in January.
 
Videos
NY Jets Phase 3 OTAs, Expectations and a Minor Calf Tweak with Greg Renoff