Week 10 — Start \ Sit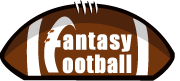 By Leighton Clark 
START QB Jon Kitna, Detroit – Believe it or not, under the watchful eye of Mike Martz, Kitna has been a top five fantasy QB this season. He could slide up the rankings after he picks apart the Niners' pass defense that was MIA all season until it ran into Brad Johnson and his laser, rocket arm. That was a fluke, not a trend. Martz's offense will eat them alive.
START QB Chad Pennington, NYJ – Pennyboywonder threw for over 300 fluke yards the last time the Jets and Patriots played. The Pats can be had through the air and don't think Eric Mangini doesn't know it. Expect the Jets to throw early and often. This is no top ten defense that Chad is facing.
SIT QB Eli Manning, NYG – Ever since Eli's Peyton-esque start to the season, he has cooled off considerably, failing to top 200 passing yards in each of his last four games. Eli once looked like a sure-fire every week fantasy starter, Upon further review, all of Eli's huge fantasy games came when the Giants were on the other end of a blowout (Seattle, Philadelphia). While that could be the case again Sunday, you shouldn't count on Eli breaking out of a slump against the Bears and their top-ranked pass defense.
SIT QB Jake Plummer, Denver – Plummer has been solid as of late following his terrible start, however the Raiders have the #2 pass defense in the league and the Snake slithered to a 102-yard, no score performance the first time around against the silver and black. Expect lots of Mike Bell and very little Jake, which brings us to…
START HB Mike Bell, Denver – No one except for Mike Shanahan knows whether Tatum Bell will play or not. Even if he does, you can expect Mike Bell to get the majority of the carries against a defense that made Maurice Morris look like Shaun Alexander last week.
START HB Corey Dillon, New England – While Maroney gets the hype, it's Dillon that's been getting the scores. It would be a shock if Dillon doesn't cross into the painted grass at least once this weekend against a Jets rush defense that Reggie Bush could drop 60 on.
SIT HBs Deuce McCallister and Reggie Bush, New Orleans – Deuce has been a solid fantasy back when the matchup is right. Pittsburgh is not right. As for Reggie, he should never leave your fantasy bench unless you are in a points-per-reception league that counts return yards. Had Mario Williams got 11 carries last week, something tells me he would have rushed for more yards than the negative five Mr. Heisman did.
SIT HB Ahman Green, Green Bay – Green has been better over the past few weeks than he has been in 3 years. However, all good things must come to an end. The Vikings have the league's best run defense and they proved it last week by holding Frank Gore to 41-yards on 19 carries.
START WR Antonio Bryant, San Francisco – After a red hot start early in the season, Bryant has faded badly. In his last six games, Bryant has just one touchdown and zero 100-yard outputs. He has been held under 30-yards twice and has another 36-yard clunker to his credit. However, the Niners/Lions game has the potential to be a shoot-out. If Bryant can't get it done this week, he is no longer worthy of a roster spot.
START WR Eric Parker, San Diego – The Chargers have opened up their offense and it's made Phillip Rivers a borderline every week starter. Parker has been San Diego's most consistent wideout this season, but he has yet to score a touchdown. Eventually, it's got to happen, and this potential shootout with the Bengals is as good a time as any.
SIT WR Larry Fitzgerald, Arizona – Yes, he is finally back from injury, but it is unknown how big of a role in the offense Fitz will play. Combine that with a stout Dallas pass defense and you have the recipe for a solid sit.
SIT WR Eddie Kennison, Kansas City – Kennison has begun to come into his own as of late, but expect the Chiefs to pound Larry Johnson at the Dolphins all day, as it makes Herman Edwards' vagina sore to think about the torment the Miami defense could wreak against Damon Huard. Huard is having a great season, but the Chiefs didn't unearth a 33-year old Joe Montana. He will come crashing back to Earth, much like Rex Grossman did.
Videos
Aaron Rodgers Injury Fallout & Jets/Bills Recap