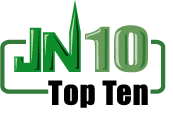 by Nick Ferraro
1. Indianapolis Colts – There is less hype about the undefeated season this year, but the Colts may be positioned better to pull it off.
2. Chicago Bears – The smack down of the Giants illustrates how big the gap is between the Bears and the rest of the NFC.
3. Denver Broncos – Plummer put it together to save the Broncos in Oakland. How good could this team be if he didn't continuously put them between a rock and a hard place?
4. San Diego Chargers – We get to see Rivers and the bolts in their toughest test of the season Sunday in Denver.
5. Baltimore Ravens – It appears taking over the offense was the right thing to do for Brian Billick. Getting the ball into Jamal Lewis's hands at least 20 times per game is a must for the Ravens.
6. New York Giants – The Giants got a dose of reality Sunday night. There is much work to be done to catch up to Chicago.
7. Seattle Seahawks – The Seahawks are 6-3 and in control in the NFC West largely without Alexander and Hasselbeck. If they get healthy, this may be the only NFC team that can challenge the Bears.
8. New Orleans – They may need to order some more light bulbs for the scoreboard as the porous Bengal's defense comes to town Sunday.
9. New York Jets – Sunday's win in New England was the biggest for the Jets in years. Winning Sunday at home against the mighty Bears would really be something for a team people thought would pick in the top five of the draft.
10. New England Patriots – maybe the division isn't a lock for the Pats after all.