Week 11 – Start \ Sit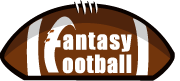 By Leighton Clark 
START QB Bruce Gradkowski, Tampa Bay – Gradkowski has been decent against some less than favorable matchups. He should have a solid game against a Redskins pass defense that gives up the most yardage per game in the NFL.
START QB Steve McNair, Baltimore – Since Brian Billick took over the playcalling, McNair has been a legitimate every week starter. He should keep it going this week against a Falcons secondary that has gotten progressively worse throughout the season and has now sunk to the new low of 30th in the league.
SIT QB Trent Green, Kansas City – Before everyone second guesses the best coach in the NFL, consider that Damon Huard wouldn't fare much better against the aggressive, interception machine known as the Raiders pass defense.
SIT QB Ben Roethlisberger, Pittsburgh – Despite his turnover problems, Roethlisberger hasn't been a fathead over the past month, he's been a solid starting quarterback. He could throw for a score or two against the Browns this week, but expect the Steelers to gouge the Browns with Willie Parker all afternoon long, which will lead to a solid, but far from spectacular performance from Ben.
START HB Willie Parker, Pittsburgh – There probably won't be a repeat of his 200-yard outburst from last week, but Parker should keep things rolling along against the Browns and their 30th ranked rush defense.
START HB Thomas Jones, Chicago – While the Jets somehow managed to keep the Pats' backs out of the end zone last week, they have still given up a league-high 13 scores on the ground. The Jets rush defense has shown signs of coming around as of late, but until they completely shut down a running game, keep using backs against them.
SIT HB Warrick Dunn, Atlanta – Dunn has been pretty bad over the past month. Without a couple of (rare) goal-line scores, Dunn would nearly be useless, as the one-time yardage monster has been slayed as of late. Things don't figure to look up against the Ravens, Ray Lewis or not.
SIT HB Tiki Barber, NYG – He of One Touchdown will go against a Jaguars defense that allows only 103 yards per game. His lack of scores will eventually catch up to his owners, and this week will be one of those times.
START WR Roy Williams, Detroit – The Cardinals give up big plays in bunches, as evidenced by Tony Romo's torching of their secondary last week. What looked like a decent defense a few Mondays ago has been proven completely otherwise. Williams should be able to bounce back from a disappointing performance against the 49ers.
START WR Javon Walker, Denver – San Diego's pass defense has been exposed without Shawne Merriman around to wreak havoc on the QB. Walker is perhaps the hottest receiver in the league this side of Colston. He makes for a strong play against an over-rated secondary.
SIT WR Lauvernues Coles, NYJ – After his hot start, Coles has been mediocre fantasy wise for a while. Things aren't looking up with the Bears coming to town. Jericho Cotchery is a better play than Coles this week.
SIT WR Plaxico Burress, NYG – Monday should be a rough night for the Giants' passing game. The unit has been extraordinarily mediocre for over a month. That won't be corrected against Jacksonville.
Videos
Aaron Rodgers Injury Fallout & Jets/Bills Recap