Jetnation Week Eleven Power Ratings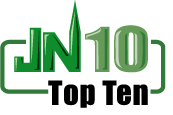 by Nick Ferraro
1.  Indianapolis Colts – The loss in Dallas will take away any pressure for the undefeated season.  Now the Colts can play for the playoffs and the Super Bowl.
2.  Chicago Bears – The Bears have now throttled both tenants at Giants stadium.  They get yet another East coast road test this week at New England.
3.  San Diego Chargers – The Chargers are gathering supporters as possibly the league's best team.  Once their defense gains back its lost starters, they may be exactly that.
4.  Baltimore Ravens – The running game is everything to Baltimore.  If they can run it, they will be a tough out for the AFC.
5.  New England Patriots – Brady will have his hands full this weekend with Chicago.  It will be the Pat's third attempt to win at home against a winning team.  They are 0-2 so far.
6.  Denver Broncos – The Broncos blew a big lead and the division's top spot on Sunday.  The defense has not been able to stop the best offenses in the league. 
7.  Dallas Cowboys – The Cowboys regained a spot in the NFC conversation with a big win against the Colts.  They have four of the last six at home.  There are no excuses for not winning the division.
8.  Jacksonville Jaguars – The Jags had to have it Monday night.  They finish with four of six on the road while playing Indy and New England at home.
9.  Kansas City Chiefs – The Chiefs need to win on Thanksgiving night to stay alive in the division.
10. Carolina Panthers – The Panthers ran over the Rams to draw even with New Orleans for the division.  They will need that running game down the stretch as they finish with four of six on the road.
Videos
Aaron Rodgers Injury Fallout & Jets/Bills Recap