Week 12 Start\Sit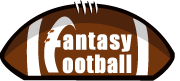 by Leighton Clark 
START QB Charlie Frye, Cleveland – With the way the Bengals' defense is playing, even Chad Pennington could drop 125 yards against their sorry secondary. Expect even more from Frye, who has cut down on his mistakes in recent weeks and should be in for a solid fantasy day in a potential shootout.
START QB Matt Hasselbeck, Seattle – What's the best way for the hairless wonder to get back into a groove following a month of missed action? How about a Monday night matchup with the league's 31st ranked pass defense? Fresh off being sodomized by Tom Brady, the Packers are ready for some prime-time embarassment.
SIT QB Tom Brady, New England – Fresh off one of his few Tom Brady-like performances of the season, the leader of men and holder of goats is in for a rude awakening as he faces the Bears and their top-ranked pass defense.
SIT QB Rex Grossman, Chicago – This game should really not have much fantasy value, unless you happen to own a team defense. Grossman has been awful recently, aside from a solid performance against a Giants defense that is a phone call away from luring Carl Banks out of retirement.
START HB Frank Gore, San Francisco – Gore is like a cross between Tiki Barber, pre-2004 Tiki Barber, and someone really stupid…say Vince Young. Like the current Barber, Gore is a yardage monster. Unfortunately, also like the current Barber, if Frank wants to visit the painted grass, he must break a long one. Another minus: like the old Tiki, Frank the Tank just can't hold onto the football, as evidenced by his 6 fumbles on the season. Gore most definitely should be in your lineup this week as he has his way with the Rams and their 31st ranked rush D.
START HB Brian Westbrook, Philadelphia – Scared of Westbrook now that McNabb has flown the coop for the next 8 to 12 months? Don't be, at least not this week against the Colts and their well documented awful rush defense.
SIT HB Edgerin James, Arizona – In his past two games, Edge has been quietly solid. That will end Sunday against the Vikings. TAKE HIM OUT OF YOUR LINEUP. If the Vikings can completely shut down Frank Gore and Ronnie Brown, don't get ****y and assume Edge can break the vicious cycle. He can't and he won't.
SIT HB Cadillac Williams, Tampa Bay – Cadillac was able to leave the garage for once last week, with a solid showing against the pathetic Redskins. However, if you start him against the Cowboys on Thursday, you may want to eat large quantities of turkey before the game, so that you can sleep through Caddy's mid-week destruction of your Sunday chances. On a side note, although the Giants do not play on Thanksgiving, CBS should give Tiki Barber an honorable "Galloping Gobbler" award.
START WR Michael Jenkins, Atlanta – Will he be guarded by Fred "Quick Six" Thomas in this one? If so, start him. If not, pick up Ashley Lelie, and start him. Fred Thomas sucks THAT bad. Ask 85.
START WR Braylon Edwards, Cleveland – The 1st four weeks of the season, it looked like Edwards would live up to the potential he flashed at Michigan. Then, in his next three games, B-Ed combined to post an astonishing 7 receptions for 54 yards and no scores. Since that miserable three game stretch: 3 games, 16 receptions, 229 yards, and a pair of tubs (as my hero Shannon Sharpe calls them). Edwards is on fire and he should have no trouble keeping up the pace against the fantasy bonanza known as the Bengals defense.
SIT WR Randy Moss, Oakland – The Raiders could be playing the Bengals, it doesn't really matter. Randy Moss is not even TRYING. He makes Plaxico Burress look like Hines Ward. Moss could always catch a cheap touchdown, but that would probably require "jumping", so don't bank on that.
SIT Philadelphia Eagles WRs – Jeff Garcia. Not sure that one needs further explanation. LJ Smith and Westbrook remain solid options. Reggie Brown and Donte Stallworth…not yet. Maybe in a couple weeks, but not right now.
Videos
Aaron Rodgers Injury Fallout & Jets/Bills Recap