Jetnation Week Twelve Power Ratings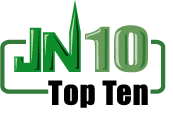 By Nick Ferraro
1.  Indianapolis Colts – The Colts are cruising toward home-field advantage for the playoffs.  There is no reason to doubt they break through this season.
2.  San Diego Chargers – The good news is Tomlinson is the MVP of the league.  The additional good news is that the Chargers are getting Merriman back, and they will be healthy on defense soon.  There is no bad news in San Diego right now.
3.  Baltimore Ravens – The Steelers are still flinching after Sunday's brutal defeat.
4.  New England Patriots – The Patriots finally notched a win against a good team.  I think Tom Osborn put their schedule together.
5.  Chicago Bears – The Bears will need to decide if someone other than Grossman gives them a better chance against quality opponents.  Then they have to find the guts to pull him after going 9-2.  It's not going to happen.  The good news is they don't have any quality opponents in their conference.
6.  Kansas City Chiefs – The Chiefs played their best in their biggest game of the year.  Herm stays in the conversation for coach of the year, and the Chiefs will stay in every game they play because of the way the run the ball.
7.  Denver Broncos – The change to Cutler will spark the Broncos offense for the short term.  If their blocking doesn't improve, their long-term prospects remain bleak.
8.  Dallas Cowboys – The Tony Romo bandwagon is in full effect.  I'll start believing if he ends the Giant's misery this Sunday on the road.
9.  Cincinnati Bengals – The Bengals rediscovered Chad Johnson and have been winning as a result.  Thursday night's game is their biggest of the year.
10.  New York Jets – The Jets have as good a shot at the wild card as anyone in the AFC.  If they miss out, they will look back at a loss to an unraveling Browns team in October.
Videos
Aaron Rodgers Injury Fallout & Jets/Bills Recap