JetNation Week Thirteen Power Ratings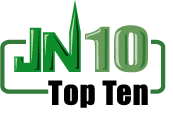 by Nick Ferraro
1.  San Diego Chargers – The Chargers get Merriman back this week.  The also get to set him loose after new Bronco quarterback Jay Cutler on Sunday.
2.  Indianapolis Colts – The Colts need a win Sunday against the Jags to get their ship straight.  They haven't truly "needed� a win a long time.  It will be interesting to see how they respond.
3.  Dallas Cowboys – Tony Romo has changed the entire outlook of the Cowboy's season and the NFC playoffs.  It no longer appears the Bears can waltz to the conference crown.
4.  New England Patriots – Nice comeback win against the mighty Lions.  I'd be willing to book all those Pats-win-the-Super-Bowl wagers for you.
5.  Chicago Bears – The Bears defense isn't going to score enough for them to win every week.  This offense needs to find its early-season form, or the Monsters of the Midway will find an early playoff exit.
6.  Cincinnati Bengals – The Bengals resurgence following the four-game losing streak and monumental collapse against the Chargers is remarkable.
7.  Baltimore Ravens – The Ravens just don't have enough offense to be a real contender.
8.  New York Jets – The Jets are playing themselves into having real post-season expectations after simply being expected to lose. 
9.  New Orleans Saints – I get the feeling the Saints are a really nice team with no chance to win a thing in January.
10. Jacksonville Jaguars – The Jags get a chance to make me a believer at home against the Colts on Sunday.  I think they fail yet again.
Videos
NY Jets Phase 3 OTAs, Expectations and a Minor Calf Tweak with Greg Renoff