Jetnation Week Fifteen Power Ratings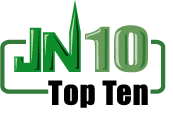 By Senior Field Correspondent
Nick Ferraro
1.  San Diego Chargers – The Chargers are the odds-on favorite to win the Super Bowl. They have displayed few weaknesses.  How will Giant fans feel in January if Philip Rivers is hoisting the Lombardi trophy?
2.  Baltimore Ravens – The Ravens got past Cleveland Sunday.  One thing is clear: there are few teams they can get past without McNair in the lineup.
3.  Chicago Bears – Thirty points by the Buccaneers???  The Bucs could only manage thirty-nine in their previous four games.  I guess we can expect a letdown against the Bucs, but the Bears will miss Tommie Harris and Tank Johnson in the playoffs.
4.  Indianapolis Colts – The Colts picked themselves up off the floor on Monday.  Manning needed to play well and he did.  There are still major concerns about the run defense. Looking at the running attacks of the playoff-bound teams in the AFC, it's hard to feel good about the Colt's chances.
5.  Cincinnati Bengals – Pulling off a win in Indy on Monday night was a tough assignment after the Jags slammed the Colts the week before.  The Bengal's season hinges on this week's trip to Denver.
6.  New Orleans Saints – The letdown after the Cowboy game was predictable, but it should have meant a close win for the Saints.  The loss provides the league with a nice blueprint for handling Brees and company. 
7.  Dallas Cowboys – The win in Atlanta means the 'Boys are back in the mix for the #2 seed.  A few weeks ago, Monday's game against Philadelphia looked like a gimme.  Now it looks like the Game of the Week. 
8.  New England Patriots – The Pats finish up with two road games.  They are still not out of the woods for the division.  With the powder-puff schedule they've played, if they were any good, they'd be in the mix for home-field advantage.
9.  New York Jets – The Jets have a solid shot at the wildcard.  What most people don't see is that they have as good a shot at the division.  The game against Miami is critical.  The Dolphins will play hard to ruin the Jet's season.  If New York can win, they may be talking about a division title next week rather than the wildcard berth.
10. Philadelphia Eagles – The Eagle's rally behind Jeff Garcia is a great story.  Their stiffest test of the year comes on Sunday in Dallas.  If they can pull it off, they get the "team you don't want to play� tag for the playoffs.
Videos
Aaron Rodgers Injury Fallout & Jets/Bills Recap