JetNation Week 16 Power Rankings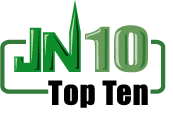 By Nick Ferraro
1.  San Diego Chargers – The Chargers have some pressure from the Ravens for the AFC's top seed.  That is bad news for their opponent this week – Arizona.
2.  Baltimore Ravens – If the AFC Championship matchup is San Diego and Baltimore, it will be one of the most physical games of the season.  It will also be the true Super Bowl as no NFC teams can match them.
3.  Chicago Bears – The Bears went to Griese late in the game on Sunday.  Lovie will need to have a short leash on Rex in the games that actually matter should Chicago need it.
4.  New Orleans Saints – The Saints are 3-1 against the NFC East after taking the Giants apart on Sunday.  Oddly enough their only loss against the NFC East was to the Redskins.
5.  New England Patriots – The Patriots are 1-3 against the Colts, Broncos and Jets.  Each are teams they could see in the playoffs.  They aren't likely to do very well against the Ravens or Chargers either.
6.  Philadelphia Eagles – The three-game stretch the Eagles just roared through figured to doom their season when it started.  Now it looks like a catapult to a strong playoff run.
7.  Indianapolis Colts – The run defense was typically poor against the Texans, but why only 21 points for Manning and company?
8.  New York Jets – The Jets find ways to get the big plays they need each game to win.  The screen pass to Leon Washington was just the latest.
9.  Denver Broncos – So Denver changes to the rookie at QB, gets him valuable game experience, and they still make the playoffs.  It's hard to ask for more than that.
10. Dallas Cowboys – A couple of weeks ago the Cowboys looked like serious challengers in the NFC.  Now they look like just another also-ran.
Videos
New York Jets OTA Presser Takeaways, Aaron Rodgers' Impact and Summer Delusion