Jetnation Week Seventeen Power Ratings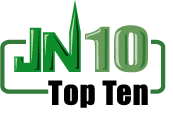 By Nick Ferraro
1.  San Diego Chargers – The only issue to deal with in San Diego is whether Marty can overcome his playoff history.
2.  Baltimore Ravens – The Ravens can physically grind down just about everyone but the Chargers.  They will need to find a few big plays to get to the big game.
3.  Chicago Bears – The Bears might be better served by having people doubt them.  They enter the playoffs as a rarity: an overwhelming favorite with much to prove.  It's odd to see a big favorite get to play the "us-against-the-world� thing.  It may boost them to the Super Bowl.
4.  New Orleans Saints – The Saints took Sunday off, which in effect gives them two weeks off before they host their playoff game.  How many of us thought the Saints would play a playoff game at home last season when they really couldn't even have a regular season home game?
5.  New England Patriots – Though they would never admit it, the Pats have to be happy to see Denver play themselves out of the tournament.  They haven't matched up well with the Broncos over the last few years.  They will be very motivated to redeem themselves against the upstart Jets.
6.  Philadelphia Eagles – The Eagle's backups beat the Falcons Sunday.  That's icing on the cake if you need a reason to bag your head coach in Atlanta.  The Eagles are a dangerous bunch right now.
7.  Indianapolis Colts – The Colts landed the worst 1st-round matchup they could imagine in having to stop LJ and the Chiefs.  They may be one and done this time around.
8.  New York Jets – The Jets have had an incredible season.  They have exceeded their season expectations by miles.  I wish they didn't end up going back to Foxboro though.  It will be difficult to get by the Pats again.
P.S. Weren't some of you killing me about not having the Jaguars in this spot a few weeks back?  The Jaguars?? I guess that's why some of us write and some of us just read.
9.  Seattle Seahawks – A healthy Seahawk team is a solid underdog bet for the NFC title.  They have the most balance of anyone in the conference when Alexander and Hasselbeck are at full strength.
10. Kansas City Chiefs – There is no such thing as backing into the playoffs over a sixteen game season that is as brutal as the NFL.  The Chiefs spent much of the season without their starting quarterback, and they still made it.  Why didn't anyone ask Parcells the same question?  The Tuna and his team should drive in reverse to pick up their game checks this week.
Videos
Aaron Rodgers Injury Fallout & Jets/Bills Recap