Jetnation.com Off-Season Top Ten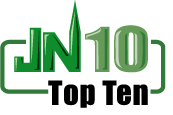 By Nick Ferraro
1.  San Diego Chargers  
I hate not placing the defending champs in the top spot, but they have lost too many pieces and are not the same team.  The Chargers will enter the season with an industrial-sized chip on their shoulders after the early exit from the playoffs.  The scariest thing about the Bolts is that Rivers is going to improve from last year.
2.  New England Patriots
Whether Moss is good or not, this is a top-three team.  Granted they gave up almost nothing to take the gamble on him, I think it will end badly.  It always ends badly with Randy.  After two years of half-hearted play, can the now 30-year-old Moss turn it back on assuming that he even wants to? 
 
3.  Indianapolis Colts
The Colts slide because of the talent defections on defense, and today there is a report that Tarik Glenn is retiring.  It's hard to understand the draft they had given their needs on defense.  How do the Colts take a receiver in round one?  They need help at every single defensive spot.
4.  Baltimore Ravens
The upgrade to McGahee at RB is a plus for the Ravens.  Their offensive line is a question; although, Ben Grubbs was a nice pick in round one.  How much does McNair have left in his tank, and who gets open for him are their biggest concerns.  There still seems to be too little firepower to get the Ravens deep into January.
5.  Chicago Bears
They will likely win their division easily again, but there are no guarantees after that for the Bears.  Cedric Benson will get his chance to prove he was worth a number-one pick. He better; there's not much behind him.  Rex has to improve. The team did nothing to address the QB position.  If Briggs doesn't play, they will feel it on defense.
6. New Orleans Saints
The Saints will build on last year and will likely close the gap on Chicago.  The secondary needs to improve to take the next step.  Firepower isn't an issue even with cutting Joe Horn free.  I still don't see them winning a road playoff game in Chicago, and with the tough divisional games they have, home field will be hard to secure.
 
7. Denver Broncos
Denver solidified the RB situation with Travis Henry who is a perfect fit for their system.  His acquisition didn't grab the headlines, but his production should make up for it. Their season will balance on the play of 2nd-year quarterback Jay Cutler.  The starts he had last season should pay dividends for Denver this year.  He can make all the throws and should play well for the Broncos.
8. New York Jets
The Jets were a surprise playoff team last year under rookie head coach Eric Mangini.  They notched 10 wins and reached the playoffs after a four-win season in 2005.  The Jets made the most of their schedule last year.  This season they will need to do better than just one win against playoff teams.  They have upgraded their talent level at key positions, but it's hard to imagine them doing better than their win total of last year against stiffer competition.
9. Philadelphia Eagles
The Eagles got something last year that their fans had always dreamed about: a healthy season from Michael Westbrook.  His monster year paced the team even after McNabb went down in week eleven.  Eagle fans are dreaming again:  this time of Westbrook and McNabb for a full sixteen – game slate.  If their dreams come true again, it could mean a long run into January in Philly. 
10. Pittsburgh Steelers
Surprised?  Don't be.  The team everyone forgot about will make life difficult again in the AFC this year.  The best news to come out of the Steel City this off-season was that there was no news with Ben Roethlisberger.   No accidents, no surgery, no nothing.  He should play back to the form he showed in 2005, and that should push the Steelers, just one year removed from a Super Bowl title, back into contention.
Videos
Aaron Rodgers Injury Fallout & Jets/Bills Recap