Fantasy Football QB Rankings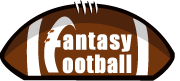 By Leighton Clark
Welcome to another year of fantasy football. We're going to try something new this season, as start/sit will cease to exist. Instead, I will write a general fantasy football column, featuring advice on which players you should and shouldn't pick up, a little bit of start/sit, and my general thoughts about the world of fantasy football.
Plus, whatever else I can think of to kill space! Maybe a mailbag, if you want your name posted on the marquee, rather than buried in the fantasy sports forum. I can make you a star, trust me. All five of you reading this. STARS. 
Let's get down to it: my pre-draft rankings for QBs.
1. Peyton Manning, Indianapolis
Year after year, Manning continues to produce the top numbers at QB. Even with Drew Brees' monster season of a year ago, Manning quietly managed to throw for NINE more touchdowns than the Saints' QB, while trailing Brees in yardage by less than 30. If the Colts' can't find an adequate complement to Joseph Addai, Manning could see his gaudy numbers improve even more.
2. Carson Palmer, Cincinnati
Last year at this time, the big question was whether Palmer would even play at all. This time, owners have no reason to be gun shy. After setting a career high with 4,036 yards last season, Palmer should look to improve on the 28 scores he threw a year ago. If he can match his 2006 yardage total with his 2005 TD total (33), he could even unseat Manning as the top gunslinger in the fantasy world.
3. Marc Bulger, St. Louis
Only two quarterbacks threw for more yards than Bulger last season, and the Rams added new weapons Drew Bennett, Randy McMichael, and Brian Leonard in the off-season. He should also improve on his 24 touchdowns from a year ago, as he has SIX legitimate pass catching threats to work with. Injuries are really the only concern here, although it should be noted that Bulger started the entire season last year.
4. Drew Brees, New Orleans
Breesus Christ was a draft-day afterthought last season. Here was a QB coming off of major arm surgery that was switching from a team with the best RB and TE in football to a team whose RB was coming off his second major injury and whose top WR was 34 years old. Well, 2006 was quite the fantasy resurrection for Breesus. He was the 2nd best fantasy QB in the land. The Saints' schedule is favorable enough for Brees to once again deliver elite numbers. Call it a hunch, but he'll fall a bit short of 2nd place. He is still wearing a Saints uniform, after all.
5. Tom Brady, New England
Most "experts" have Brady no lower than third, based on the Patriots' snazzy offseason acquisitions. And that is exactly why I have him fifth. The addition of Adalius Thomas ensures that the Pats will once again have one of the NFL's best defenses. Their front seven is unmatched. How does this effect Brady? It means that unlike Bulger and Brees, whose craptacular defenses assure them of throwing all game long, every week, the Patriots will be in fewer games in which the QB must air it out 45 times. I was never in the camp that said Stallworth, Welker, and Moss will turn Brady into a fantasy juggernaut. He will still be an upper echelon fantasy QB, but a QB whose real value far outweighs his fantasy value.
6. Donovan McNabb, Philadelphia
McNabb, who was the best fantasy QB for the first 9 weeks last season, slips all the way down to 6th on account of him being a giant vag. His receivers really aren't anything special, but that shouldn't matter, because McNabb once made Freddie Mitchell look serviceable. If he stays healthy, he will post massive numbers. But what are the odds of that? McNabb is living proof that while chicken soup may be for the soul, it can't help a knee…or a hernia. If you draft McNabb, expect elite results until he gets injured. That means draft a starting caliber backup, not someone like Joey Harrington or Chad Pennington.
7. Matt Hasselbeck, Seattle
Hasselbeck is coming off a down year, but like they say, lightning doesn't strike twice. With a healthy Shaun Alexander and a Deon Branch that knows what the hell he's supposed to be doing, Hasselbeck should return to his status as a solid second-tier fantasy starter. The loss of Darrell Jackson really doesn't hurt that much, as the Seahawks other receivers are perfectly capable of dropping passes and getting injured.
8. Jon Kitna, Detroit
Of course, the concern with Kitna is turnovers, and there ARE going to be turnovers. A LOT of turnovers. But, the Lions are also going to throw the ball 3,000 times. And if Kevin Jones can't make it back and the Lions are left with Tatum Bell and TJ Duckett to shoulder the load, they could throw it 6,000 times. The addition of Calvin Johnson should help Kitna improve on his 21 scores of a year ago, assuming they can make it all the way down the field without him handing the ball to the opposition.
9. Tony Romo, Dallas
Other than dating talentless robot "musicians", what has Tony been up to this off season? Holding? I'm a bit scared of Romo, as he certainly regressed to the mean during the last month of the regular season. But he still has an excellent pair of receivers in Owens and Glenn. Remember, Romo's numbers last season would have been even better if T.O. could hold onto a deep ball to save his pathetic life. The downside, other than the December sucking, of course? Romo has to work with a new offensive coordinator in Jason Garrett, who like Romo, once had a good game on Thanksgiving.
10. Phillip Rivers, San Diego
Like Romo, Rivers benefits greatly from the talent surrounding him. With new head coach Norv Turner, I don't see a regression from Rivers. Tomlinson will be hard-pressed to match his 130 touchdowns from a year ago, which could mean more for Rivers. He was about the 10th best fantasy QB last year and he should be able to hold the line again. His receivers should also be improved, with a maturing Vincent Jackson and a talented Buster Davis replacing a decrepit Keenan McCardell, who missed being on Tecmo Super Bowl by a year. Seriously. He's that old.
The Rest:
11. Ben Roethlisberger, Pittsburgh
Roethlisberger will get a chance to air it out this season. He has better upside than Rivers, but the jury is still out on just how effective he can be.
12. Jay Cutler, Denver
Cutler has the tools, and weapons, to make a major fantasy impact in his first full season.
13. J.P. Losman, Buffalo
Losman made great strides last season. The offensive line should be better, and if Roscoe Parrish can develop into a #2 receiver, Losman will be a fantasy starter.
14. Brett Favre, Green Bay
Sure, he's old. Sure, he has lost a step. And, sure, he will throw it 600 (really…that isn't hyperbole) times. If you can handle his interceptions, Favre may be a completions league beast. Favre is a poor man's Kitna (fantasy wise).
15. Matt Leinart, Arizona
A talented second year QB with a great receiving corps…at 15? That's what happens when your head coach says he wants to run the ball 500 (once again…not hyperbole) times. Fortunately, the Cardinals will probably be playing from behind a lot, but it's the NFC, so who knows?
16. Jake Delhomme, Carolina
He can't be any worse than last year.
17. Eli Manning, New York Giants
He can.
18. Rex Grossman, Chicago
Grossman should actually be higher. I just wanted to get in a shot at Eli Manning. I wouldn't want either, though.
19. Vince Young, Tennessee
Useless in a PPC league, like his long-lost brother Vick. I don't like him in a regular league either, because he has no one to throw or hand off to, and he wasn't very good last year when he did.
20. Steve McNair, Baltimore
Should provide steady, unspectacular numbers. And get hurt.
Videos
NY Jets Phase 3 OTAs, Expectations and a Minor Calf Tweak with Greg Renoff