Top Ten ~ Week One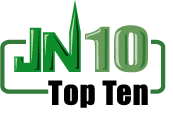 By Nick Ferraro 
1. New England Patriots
I guess they figure if the government can spy on everyone, why not spy on the Jets. I see no difference between taping the Jets coaches and taking steroids as far as severity of offenses go. If that's the case, Coach Bill should be sent home for four games at the least. On the extreme side, maybe they should be dropped to 0-1 despite the blow out win over Gang Green.
2. Indianapolis Colts
If the Colts have a defense, we really don't need to keep playing out the season. The Saints are good, but they didn't look it opening night. How did the Colts defense get better while losing as much talent as they let get away this offseason?
3. San Diego Chargers
The offense struggled Sunday, but they had no problems shutting down Grossman and company. I thought Norv was supposed to juice up the offense? They need to find someone to throw to besides Gates.
4. Chicago Bears
Expectations were low for the opener in San Diego and the Bears met expectations. The defense was impressive despite being on the field all day. This is still the NFC's best team, and I'm not sure why people are overlooking that.
5. Denver Broncos
The great escape Sunday will go a long way for Cutler. He made as many mistakes as good plays, and they still managed a win. Lee Evans had two catches for five yards against Champ Bailey. Bring your running game if you have to play Denver.
6.Pittsburgh Steelers
The Steelers and most other teams in the NFL appear to be quite a bit better than the Browns. That is how you're supposed to beat bad teams.
7. Carolina Panthers
Nice win on Sunday for the Panthers. Is this team finally ready to play up to its talent level? That would make things more complicated in the NFC.
8. New Orleans Saints
What was that mess? I didn't expect them to win, but they showed nothing in Indianapolis. We should see a different team this week.
9. Cincinnati Bengals
I'm still not a true believer. They were +4 in turnovers and still had to hang on for the win. The offense will keep them in the race, but they have issues to address if they want to truly contend.
10. Seattle Seahawks
This team has slipped a bit, but they are still in the conversation in the NFC. They are the most balanced team in the division.
Videos
Aaron Rodgers Injury Fallout & Jets/Bills Recap