Fantasy Advice Week Two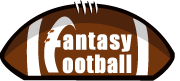 By Leighton Clark 
*As I said last week, you really can't predict what is going to happen in week one. Heading into last week, Deuce McAllister, Reggie Bush, Larry Johnson, Maurice Jones-Drew, Fred Taylor, and Brandon Jackson all had choice match ups against some of 2006's most pathetic rush defenses. Well, guess what? Those six players COMBINED to rush for 207 yards and no touchdowns. That is six running backs, in must start games based on last year's data, and they rush for an average of 34.5 yards and fail to score a touchdown.
*It was a rough week in general for running backs. The only back to score multiple touchdowns on the week was LaDainian Tomlinson, and his second touchdown was one that he threw. Receivers dominated fantasy football in week one, but unless we've entered a time warp back to 1995, I expect that running backs will again take center stage in the fantasy world beginning Sunday.
*A lot of Rams owners are going off the deep end this week. I actually clicked the little yellow notepad beside Marc Bulger's name and it told me that, without Orlando Pace, he wouldn't be a starting fantasy quarterback. I'm sorry, but are you f'n s'ing me??!!? Orlando Pace missed the last 8 games of last season. In those eight games, Bulger threw for 300+ yards three times and had 11 touchdowns. Yes, his numbers were better with Pace during the 1st 8 games, but Bulger was still an elite fantasy QB without him. As for Steven Jackson, he just had a bad game. There is absolutely no reason to panic because Pace is injured. Jackson scored 16 touchdowns last season. TWELVE of them after Orlando hit IR. If you can find some Rams owner in your league, try to send them Adrian Peterson for S-Jax or Vince Young for Bulger.
*Early candidate for Bust of the Year: with his brutal schedule and an awful offensive line, Thomas Jones is looking like a horrible pick in the second/third round where most people got him. Honorable mention goes to Vagasaurus Rex himself, Laurence Maroney, who split carries more than .
*I would be a little frightened if I owned one of the Cardinal receivers. Either San Francisco's defense is just utterly awesome or Matt Leinart blows gigantic ass. Should have drafted Jay Cutler there, Denny. Edgerrin James was about the only Cardinal to show up, even though he didn't average 4 yards per carry. Kind of hard to do when your QB gives the opposing team no reason to not put 11 in the box.
*Don't start Antwaan Randle-El. Don't even pick him up.
*Joey Galloway has a great match up against the Saints. He has routinely butchered them over the past several years. The only problem is whether or not Jeff Garcia's lady-arm can get the ball to Galloway in stride.
*Defensive start of the year: Chicago vs. Kansas City. I feel sorry for people that drafted Larry Johnson. In 2005, whenever Johnson was an awesome fantasy running back because in real life, he was an awesome running back, the Chiefs had a passing game. In 2006, LJ was an awesome fantasy running back because his new head coach only knew three plays. This year? The schedule is brutal and there are just too many factors working against Johnson. Johnson had 43 yards last week on only ten carries, but if his carries double, he will be lucky to match that. This is the same defense that held LaDainian Tomlinson to 25 yards a week ago. Like Tomlinson, Johnson could be more of a threat catching the football. You probably don't have any better options, but if you do, use them.
*I don't know what else to say. I love Ronald Curry. And lamp. See you next week.
Videos
Aaron Rodgers Injury Fallout & Jets/Bills Recap