Jets Lose Draft Pick, Win Game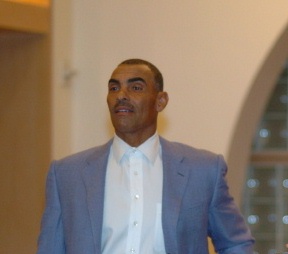 The Jets lost the battle of who wants the 5th overall draft pick today.  On the field, they did beat the Chiefs by a score of 13 – 10 in overtime.  Mike Nugent kicked the game winning field goal in overtime, twice.  There was a holding penalty after the first attempt so he had to kick it again, this time from 43 yards.  The old ball coach Herman Edwards tried to ice Nugent twice with two timeouts, but Herm was no match for Nugent today.
The positives for the Jets are that the defense played well.  They were playing a team that is worse than them and without Larry Johnson, they don't have much to worry about on offense.  The Jets did run the ball well (Thomas Jones had 98 yards and Leon Johnson 67 yards).  Cotchery once again stepped up with Coles on I.R. and had 8 catches for 76 yards.
The jury is still out on Kellen Clemens (12/25 – 115 yards, 1 TD).  He didn't make any costly mistakes but didn't really stand out either.  His pocket needs work.  Hopefully an offseason of work and a revamped offense line will produce better results next year.
The Jets finished the season with a record of 4 wins and 12 losses and they have the 6th overall pick in the 2008 draft.
Videos
NY Jets Phase 3 OTAs, Expectations and a Minor Calf Tweak with Greg Renoff