Weekend At Brady's
Tom Brady's injury status has been the subject of much speculation.  Is he hurt seriously? Will he play and be effective? As is always the case with Billy Belichick, the truth is never easy to determine.
JetNation.com recently went undercover and spent a weekend with Tom Brady. When we arrived at Tom Brady's beach house, we felt like we were in heaven.  Then we saw Billy Belichick and Bobby Kraft carrying Brady around.
It wasn't long before we realized that Tom Brady won't be playing in the opener against Herm and the Chiefs.  Nor will he be playing anytime this season.  Actually, Tom Brady will never play football again.
It is with much regret that we inform you that Tom Brady is dead.  It happened during the Super Bowl.  He was sacked by Justin Tuck and apparently Brady "died of excitement".
We realize that this is a difficult time for sports fans everywhere.  We have lost one of the all time greats.  Regardless, Belichick should not have tried to cover this up.  As is the case with all of Mumbles scandals, the truth does come out eventually.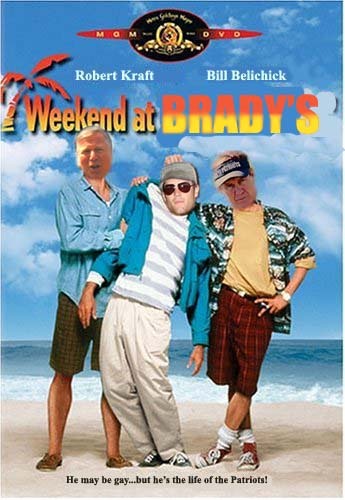 Videos
Aaron Rodgers Injury Fallout & Jets/Bills Recap