Week 10 Preview: Jets vs. Rams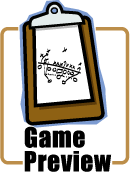 By Tom Kiss

Last week the New York jets played their most complete game of the season in Buffalo, defeating the Bills and putting themselves in a three way tie for first place.  Defensively the Jets continued to play aggressively and it paid off with three turnovers, including a pick-six for safety Abram Elam.  Offensively the Jets were unspectacular for the most part, but they were quite efficient.  At the end of the game, after an interception return for a touchdown by the Bills, Favre led the Jets on a long drive that ate up the clock and the Bills chances of a comeback.  It was the kind of drive that always seems to happen against the Jets in big games.
A huge win for the Jets season, and with games against New England and the undefeated Titans looming the Jets must remain focused on this game against the St. Louis Rams, who have been playing much better football since Jim Haslett replaced Scott Linehan.
When the Jets have the ball:
Thomas Jones has led the way for the most improved part of the Jets offense.  The running game has gotten better and better all season and Jones is looking more like the back the Jets thought they were trading for.  Expect to see more of that as the Jets will try and control the clock with the running game.
Favre played very efficiently up to and following his bad decision which resulted in the interception return.  Despite that Favre seems like he is more comfortable with the offense and this may be the week he puts is all together.  Cotchery and Coles have excelled thus far, and expect to see that continue as the season goes on.
When the Rams have the ball:
It looks like Steven Jackson is still banged up and won't get the start this week.  That will make things even tougher for the Rams when it comes to the ground game.  Kris Jenkins has turned out to be even better than the just could have thought.  He has been a total beast and has single handedly changed this defense.
Marc Bulger has struggled at times this year behind a patch work offensive line, but despite this he is still a threat.  He and Torry Holt are still dangerous, especially if Bulger can get some time.  The Jets will need to continue and provide the kind of pressure they have the past few weeks to ensure victory.

Match up of the game: Darrelle Revis vs. Torry Holt

Revis has continued his development into a top flight corner and no challenge could be better than Torry Holt.  Holt will look to do what he's always done, make big plays.  Revis will certainly have his hands full this week.
Prediction: NYJ 27 – STL 13

Videos
Aaron Rodgers Injury Fallout & Jets/Bills Recap