Jerricho Cotchery Luxury Tailgate
By Tyson Rauch
Jerricho Cotchery is known for his game breaking skills on the field and he is quickly making a big impact off the field as well.  Mr. Cotchery hosted his first "Luxury Tailgate Party" last night in Union New Jersey and it could not have been more impressive.  The event was put together by the Cotchery Foundation with the proceeds to benefit underprivileged children.
The luxury tailgate included a silent auction, a live auction with CBS Sports Samantha Ryan as the auctioneer, as well as celebrity bartenders who were more than cordial donating all of their tips to the foundation.  In addition to the auctions, some of Jerricho's teammates showed up to take pictures and sign autographs for the Gang Green fans.  The list of players included D' Brickashaw Ferguson, Damien Woody, Dustin Keller, Laveranues Coles, Wallace Wright, Bryan Thomas, Brad Smith, Chansi Stuckey, Kellen Clemens and Brett Ratliff.  All of the players were truly into the event smiling for the cameras and urging the fans in attendance to donate money to the foundation.
At the end of the evening I was able to speak to Jerricho for a couple of minutes and he could not have been more appreciative  of the support from his teammates and the fans.  It was apparent how much the cause meant to him and how determined he was to give back to the community.  I have met many professional athletes over the years and Mr. Cotchery has to be one of the classiest gentlemen I have ever met.
Please take a second to check out his foundation:  www.cotcheryfoundation.com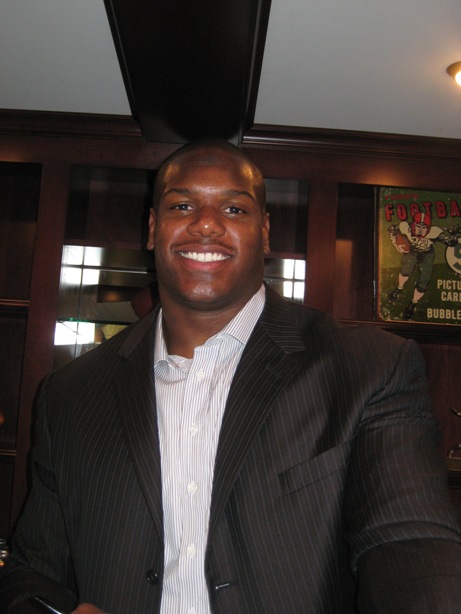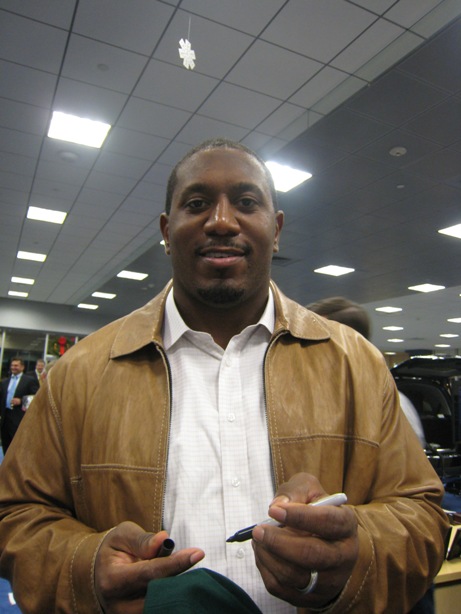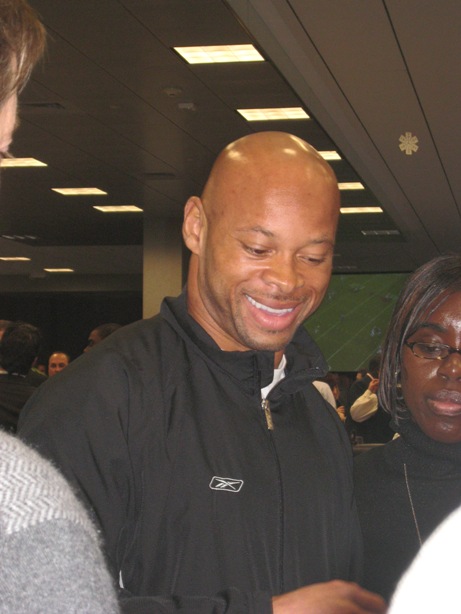 Videos
Aaron Rodgers Injury Fallout & Jets/Bills Recap