Don't Worry Jets Fans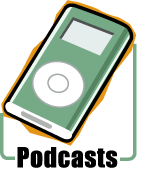 Gregg Hayim tells us not to worry.  You need a receiver?  Mike Tannenbaum is all over it.
Braylon Edwards for Chansi Stuckey, Jason Trusnik plus a 3rd and a 5th? Forget about it.  Tanny knows how to add impact players.  Losing a special team ace isn't a problem when you have a special teams coach like Mike Westhoff.  Eric Mangini doesn't like players that get in trouble.  Did Tanny take advantage of that by brining in Edwards?
The game Sanchez had in New Orleans?  Chalk it up to him being a rookie and look forward to Monday night in Miami.  Monday Night Football here we come.
Click here to subscribe to this podcast on itunes or any other media player.  Discuss this podcast with other Jets fans in our forums.
Videos
Aaron Rodgers Injury Fallout & Jets/Bills Recap