Rip Your Heart Out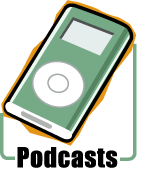 Back to life as normal Jets fans.  Misery.  Some things Gregg Hayim has come to expect.   The unexpected never ceases to amaze:
Sanchez and the interceptions\turnovers
Wes Welker tearing up the NY Jets defense
The defense has been a disaster
What has Rex Ryan changed
This NY Jets team needs to show us something, give us something to be optimistic about going into 2010
Listen in as Gregg Hayim discusses all this and more in the "Rip Your Heart Out" edition of the JetNation Podcast.
Videos
New York Jets OTA Presser Takeaways, Aaron Rodgers' Impact and Summer Delusion