Featured Editorials Game Previews Home Slider NY Jets Training Camp
Buffalo Bills at New York Jets- Week 1 Preview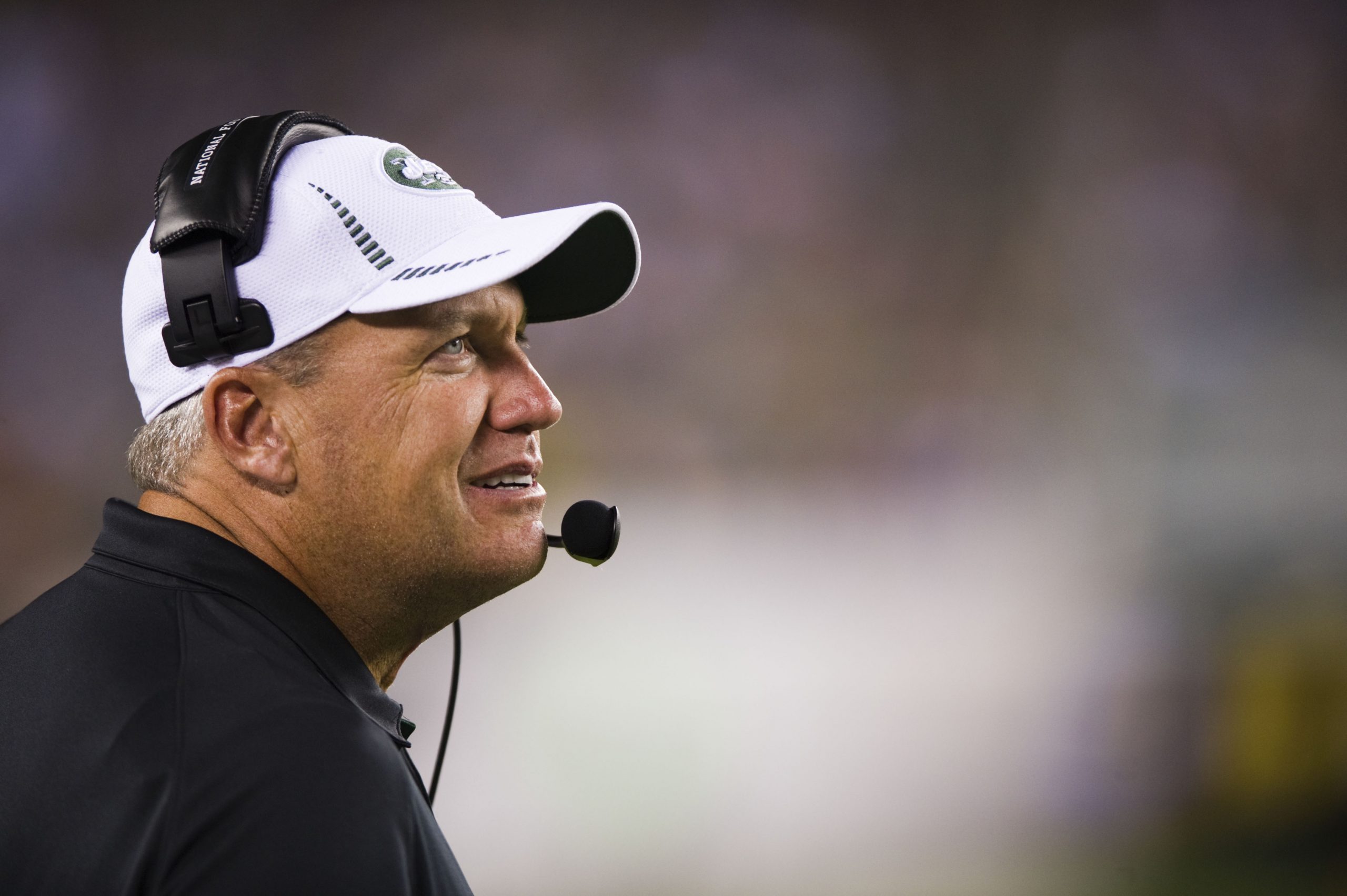 The New York Jets and Buffalo Bills will meet for the 104th time this upcoming Sunday, September 9. Buffalo is leading the series 54-49 overall, however, they have lost the last five games against the Jets dating back to 2009. Buffalo seriously upgraded their defense in the offseason by signing DE Mario Williams, DE Mark Anderson, and drafting CB Stephon Gilmore from South Carolina. Their offense returns some very formidable threats such as QB Ryan Fitzpatrick, WR Stevie Johnson, and RB Fred Jackson.
Jets Defense
The Jets defense will be out to prove that they are deserving of the "#1 defense in the league" tag. With the addition of Quinton Coples (via the draft), the progression of Muhammad Wilkerson and Aaron Maybin, the Jets may have the best pass rushing defensive line in Rex Ryan's coaching tenure with the Jets. One big addition to this year's defense that wasn't there last year is Bryan Thomas. Having Thomas back will help with stopping the run, especially against Fred Jackson and C.J. Spiller, two backs who like to bounce plays outside when the middle is jammed up. Calvin Pace has looked strong in preseason, as well as, David Harris (when he's been healthy) and a slimmed down Bart Scott.
The Jets defensive backfield is the most skillful group the Jets have. Darrelle Revis will be on Stevie Johnson. At times, Revis has had difficulties with Johnson (11 receptions, 14.45 yards per catch) last season so it should be an interesting matchup to watch. Cromartie will be patrolling his side of the field and most likely cover WR Donald Jones, David Nelson or Ruvell Martin. LaRon Landry will be a run stuffing, hard hitting safety in the run game and also cover tight ends on short yardage passing situations. Yeremiah Bell at the free safety is a playmaker all over the field and should hear his name called several times.
The Jets defense vs. Bills Offense ADVANTAGE: Jets
Jets Offense
The offense did not look sharp this preseason, as evident by only scoring one touchdown in four preseason games, but now it's time for the games that count. At the end of the day, it doesn't matter how many touchdowns they score, as long as they win the game. Mark Sanchez has looked crisp this preseason. He's completed nearly 70% of his passes, and is throwing the ball with more zip than ever before. With his full arsenal of receivers back in action, Sanchez should flourish against a young, small defensive backfield (Aaron Williams 6'0, Rookie Stephon Gilmore 6'0). Stephen Hill, Santonio Holmes, and Jeremy Kerley will start at the receiver positions. The Jets will look to extend the field versus the young defensive backs and big plays should occur.
The area of concern offensively will be with the running backs and offensive line. Shonn Greene hasn't impressed in preseason, and neither has backup Bilal Powell. Buffalo has a huge defensive front 4 that may make running the football a nightmare this week. That's where the offensive line has to have a great game. If the guys up front for the Jets can get a push inside on DT Marcell Dareus and Kyle Williams, it will allow the Jets to not only get a run game started, but also open up the play action passing game. The OT of the Jets, Austin Howard and D'Brickashaw Ferguson have to play huge roles this week. DE Mario Williams and Mark Anderson can reek havoc in the backfield and get to Sanchez. Mario Williams has sacked Sanchez 2 times and had 10 tackles in two career games against the Jets. It's a definite that Mario Williams will line up against Austin Howard. It'll be a very good early test for the young right tackle. The Jets may use help from a RB on obvious passing downs to keep Sanchez off the ground. Ferguson should be able to hold his own against Mark Anderson on the left side. If the Jets can tame those two outside and protect the interior DL from penetrating, Sanchez should have a successful passing day.
Jets Offense vs. Bills Defense ADVANTAGE: Even
Special Teams
The Jets cut T.J. Conley this week and signed second year punter Bob Malone as the new punter. Malone, for his career, averages 42.2 yards per kick (57 punts). Not much is known about this move, but Mike Westhoff felt a change was needed. Nick Folk has been very strong all preseason. Beating out Josh Brown, Folk will have to prove why the coaches kept him. With an offensive system like Tony Sparano's field goals are a very important aspect of this game, as a field goal may decide this game.
Buffalo has Brian Moorman doing the punting who has had a solid ten year career. Their place kicker is Rian Lindell, in his 13th year in the league. Lindell was 13-15 last year on field goals with a long of 49.
Leodis McKelvin will return punts and Justin Rogers will return kickoffs for the Bills
Jeremy Kerley will return punts and Joe McKnight will return kickoffs for the Jets.
Jets Special Teams vs. Bills Special Teams ADVANTAGE: Jets
Please check out our Buffalo Bills to watch article for a deeper breakdown.
Videos
Aaron Rodgers Injury Fallout & Jets/Bills Recap