Featured Editorials Home Slider NY Jets Training Camp
The Monday After Drill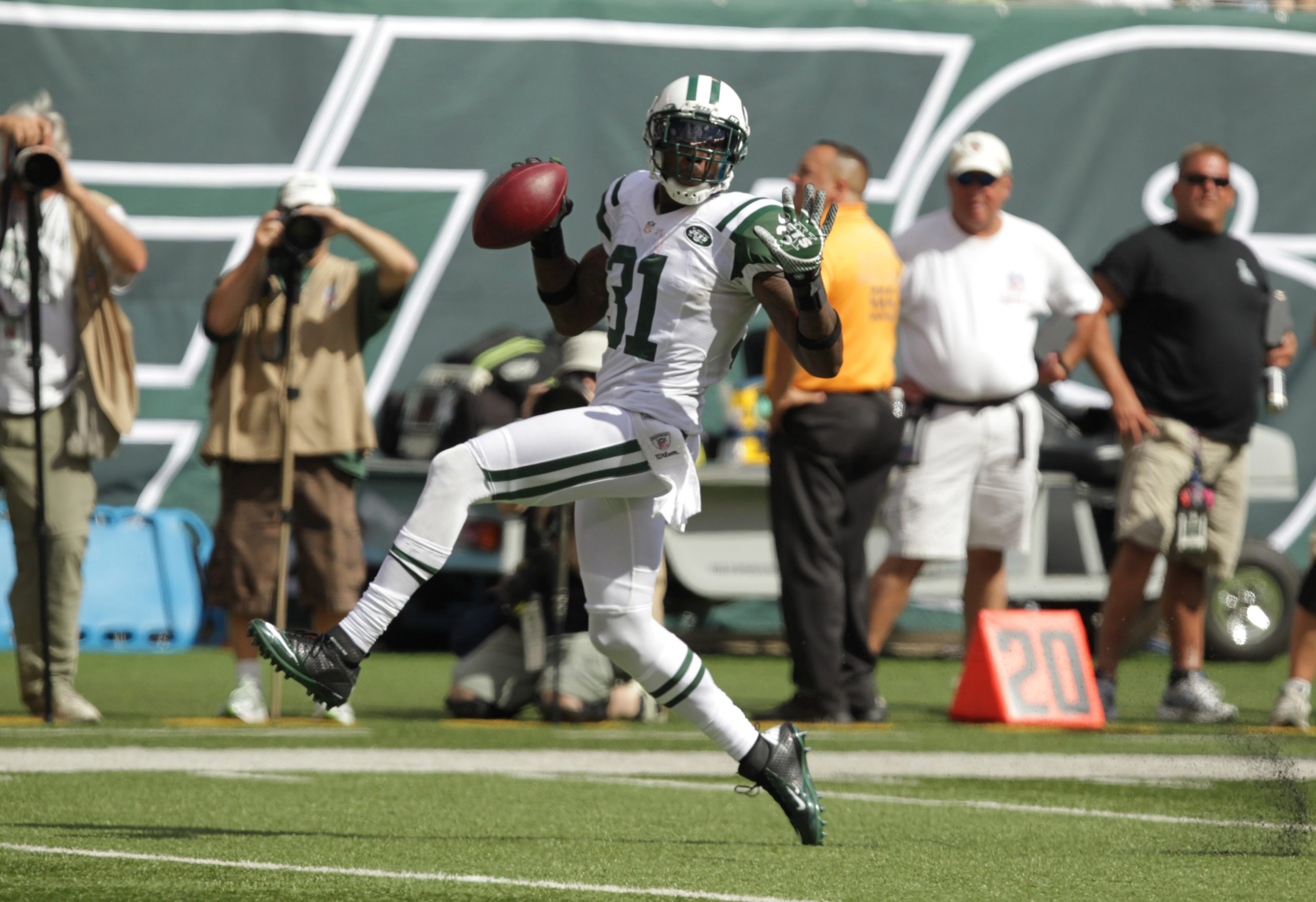 When you are a football player, the only place you really want to be is on the field.  Offseason contract extensions, backup quarterback signings, and even circus tent comparisons all finally go away when you step into that huddle for the first time in September.  Nobody in the NFL wanted to get on that field more than Mark Sanchez, and nobody, on this particular opening day, made better use of that time than the New York Jets quarterback.  He certainly wasn't perfect, but he sure was good.  For a quarterback who was told he would be booed, wasn't good enough, didn't have the leadership or moxie to withstand the Tebow invasion, and eventually would lose his job to a quarterback who can't throw, being good sure must have felt great.  I frankly could not believe what I was watching.  He stayed cool in the pocket, kept his eyes down field, and found the open receiver time after time.  I was enjoying his performance so much, I found the brief interruptions for Tim Tebow's Wildcat package annoying.
Was anybody else watching new starting Right Tackle Austin Howard shut down the biggest defensive free agent signing this off season in Mario Williams? And were you also wondering how on earth the coaching staff took so long to make this move?  Howard played basketball as well as football at Northern Iowa.  For that reason alone you replace his footwork for Wayne Hunter who was just finding his way out of his stance when the ball was being spotted for the next play.   The offensive line was a major reason Sanchez posted a startling QB rating of 123.4, he was not sacked all day and rarely seemed rushed or even touched.
The New York Jets are 1-0 this year when Shonn Greene carries the ball 27 times.  It just so happens his 27 carries matches the 27 pass attempts by Sanchez.   That is the kind of balanced offense the Jets need to win football games and exactly what they had in mind when they signed Tony Sparano as Offensive Coordinator. His willingness to stick with the run showed a real commitment to the game plane.  With a sparse 3.5 yards per carry, the previous signal caller would not have exhibited that kind of patience or perhaps even valued the benefit the running game provides.   The receiving corps'  performance was also a pleasant surprise.  Rookie Stephan Hill netted 89 yards and 2 TD's, complimented by 2nd year man Jeremy Kerley's 45 yards and 1 TD, as well as the added threat he now brings at punt return, scoring the Jets first punt return TD since 2004.  Hopefully this is a sign of more good things to come.
It's not very often, especially after a win, that you can say The Jet's offense outplayed the defense, but they did and by a wide margin.  Yes the defense had 3 interceptions and a touchdown, but honestly though, that had as much to do with Ryan Fitzpatrick, who seems more smart than good, as it did with the defense. C.J. Spiller's 169 rushing yards and 12.1 average per carry are what probably kept Rex Ryan up all night. The tackling was not great and yet another game without a sack.   I also feel the run blocking has to get better and I am confident it will.
First round draft choice Quinton Coples was a bit of a no show with only one tackle and a roughing the passer penalty.  On a positive note, newcomers Yeremiah Bell and LaRon Landry combined for 11 total tackles and a few were jarring hits.  But overall, the linebackers and secondary allowed too much space and far too many yards after the catch.  Look for that to change in the upcoming weeks.
With only 5 penalties for 34 yards the Jets played with remarkable discipline.  There were still too many confusing sideline moments and the wasting of timeouts for non-time management purposes.  I find nothing more frustrating than going into a 2 minute drill without timeouts because they were squandered to make proper personnel adjustments.  At one point after a spike to stop the clock they appeared to think it was a timeout and never even approached the line of scrimmage before a delay of game penalty was called.  That looked a little bizarre.  Rex Ryan must get a handle on his game management or he could cost the Jets some wins.
Robert Malone only punted twice but it was for an average of 51.5 yards and with one inside the five yard line. If you are going to be a defensive minded team who wants to run the ball, punting is of paramount importance and so far, so good.
It was a great opening day performance for the Jets and I for one am excited to find out where this team is as we head to Pittsburgh next Sunday at 4PM.  This will undoubtedly test both sides of the ball and they must play better to walk away on top.  Can't wait!
Videos
Aaron Rodgers Injury Fallout & Jets/Bills Recap