Featured Editorials Game Previews Home Slider Jet News
San Francisco 49ers To Watch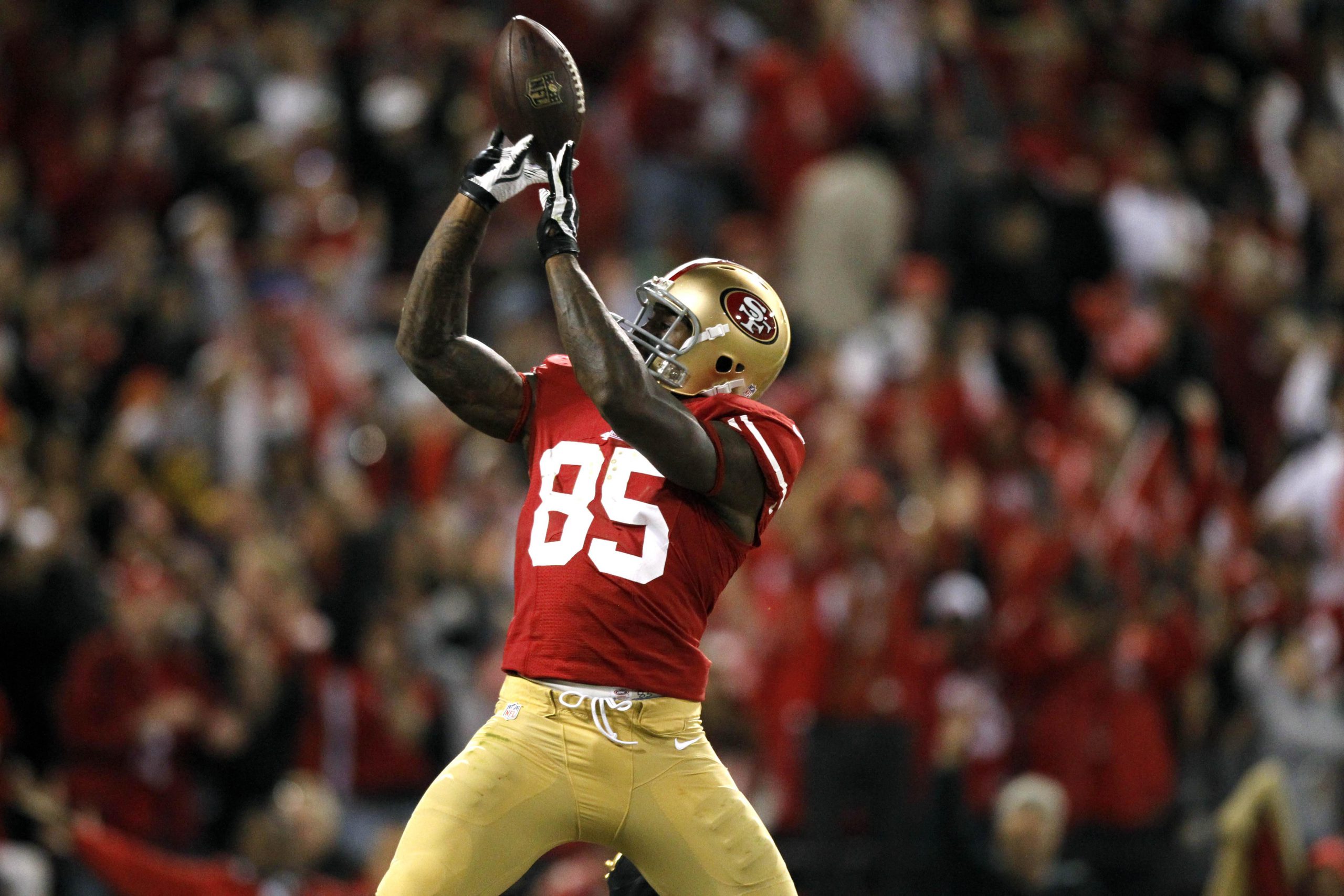 1. #85 TE Vernon Davis– Rex Ryan said early in the week that he believes Vernon Davis is the best TE in the league. At 6'3″ 250lbs Davis is faster than a lot of receivers in the league. The combination of strength, size, and speed will be very difficult for the Jets to cover. David Harris and Bart Scott aren't fast enough to stay with him, but the Jets safeties aren't big enough (not even Laron Landry), to cover Davis. It's assumed that Landry will cover Davis on most pass plays. He's too big for a nickle corner to cover. The Jets may use Demario Davis also in obvious passing downs to help on Vernon Davis. It would be a tough task for a rookie, but he's the only linebacker with the speed to stay with Davis.
2. #99 DE Aldon Smith– Smith made a name for himself last year recording 14 sacks, and has 2.5 already this year. He's 6'4″ 260lbs. He is a guy who has an endless motor and a knack for finding the opposing quarterback. The offensive tackles of the Jets need to play their best game to block Smith. The Jets may also use extra backs or TE Konrad Rueland to help stop Smith and the rest of the pass rush of the 49ers.
3. #25 CB Tarell Brown– Brown is a risk taking corner who can be beat. Double moves last week vs. Minnesota had him spinning around and losing track of his receiver. If the Jets can get Holmes on Brown, Holmes can have a very big game. It's not going to come easy with the pass rush and athleticism of the 49ers defense, but short quick routes can be effective.
Videos
Aaron Rodgers Injury Fallout & Jets/Bills Recap