Game Recap Home Slider Jet News
Jets Hang Tough But Lose to Texans, 23-17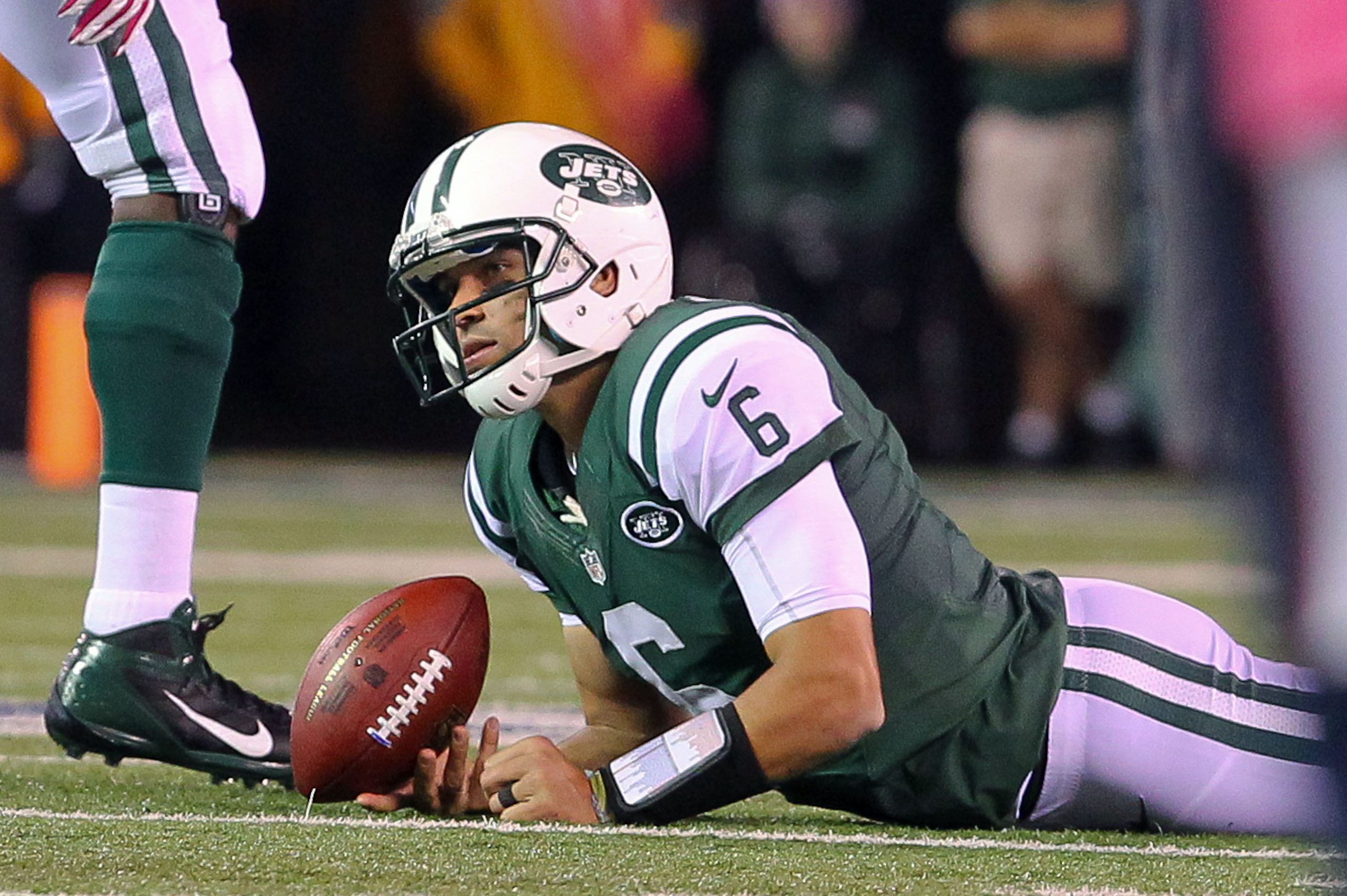 Finally! A Jets game fans can be proud of, even if they lost to the Houston Texans 23-17 and it's from the "moral victory" perspective!
Yes, it's a glass half full view, but the Jets did show a lot of spirit. Even though they were knocked in the mouth repeatedly, they got up and stayed in the game.
The defense didn't do a great job stopping the run, and weren't good on third down – an alarming trend for a Rex Ryan defense. There were a couple of times they looked completely lost, but they kept the Jets in the game, and the made some stands when it mattered. Antonio Cromartie put the Jets in great position to score when he picked off a Matt Schaub pass on the Texans' end of the field.
The special teams also played well and Joe McKnight running a kickoff back for a touchdown in the third. It gave the Jets life in third quarter and cut the deficit from 20-7 to 20-14.
The offense sputtered, and Mark Sanchez's completion percentage was still below 50%, but the Jets still had a chance to win going into the fourth quarter. Sanchez's final line was 14 for 31 for 230 yards with one touchdown and two interceptions.
Sanchez did enough to keep his job for at least another week, even with Tim Tebow nearly completing a pass, pulling off a successful punt fake, and gaining a huge first down on the ground. Sanchez's touchdown was an impressive 27 yard pass thrown to tight end Jeff Cumberland, who had a decent game. Unfortunately, Sanchez's second interception of the day iced the game for the Texans, but it was entirely on Cumberland. On an okay throw, Cumberland batted the ball into the air for Houston to pick off.
Sanchez's first interception killed momentum at the end of the first half, turning sure points into a near pick-6. Only great efforts by Bilal Powell and Jeremy Kerley kept the pick from becoming points, and the defense made a stop on the goal line allowing only a field goal. Jeremy Kerley had a pretty good night all around, with five receptions for 94 yards.
Sanchez was nothing short of harassed by Houston defenseman  J.J. Watt, who got his hands on what felt like a million passes – one of which led to Sanchez's first interception.
Lack of ability and depth on offense is really beginning to show, though. The running game isn't there. Tebow, Shonn Greene, Bilal Powell, Joe McKnight and Mark Sanchez combined for 69 rushing yards. Arian Foster had 152 rushing yards by himself.
And you know your reserves are getting frighteningly thin when Clyde Gates leaving the game with a shoulder injury is a huge blow. The Jets had another scary moment when Nick Mangold was carted off after an ankle injury, but he returned with his ankle wrapped (which is great, because the options at backup center are extremely limited). Mangold coming back into the game in spite of an injury he was carted off for makes you wonder what's happened to Dustin Keller, who has been missing with a hamstring injury since August.
All that said, the Jets were still in the game against one of the best teams in football…which brings us to some of the play calls.
Gambling is great when it pays off. Knowing when to gamble is a big part of gambling's success. Rex Ryan has usually done a good job gambling – when to fake, when to challenge, when to run a trick play. Ryan's calls have usually been successful for the Jets.
He won two gambles tonight – with a fake punt where Tebow got the first down and a QB sneak where Sanchez got a first down.
But tonight Rex Ryan tried an onside kick after the McKnight touchdown. It was nearly successful, Chaz Schilens didn't hang on, but it was really risky call in a situation that didn't require a huge risk. The Texans recovered and the Jets defense made a stand at the goal line. They held the Texans to a field goal, but an onside kick wasn't what the Jets needed at that point.
The Jets were also burned by having to use two timeouts in the second half because they didn't know what they were supposed to be doing on offense. Sanchez and Tebow were both on the field, nobody seemed to know what was going on and they had to call timeout. In a game where the Jets offense seemed to be going in and out of rhythms, one begins to wonder how much putting Tebow in at random is affecting the flow of the offense.
Tebow is great in certain situations, like on first and goal, which is why the Jets pulling him out instead of letting him trying to get into the end zone is baffling.  This lends further credit to my theory that Rex Ryan and offensive coordinator Tony Sparano never really had a plan for Tebow, and Woody Johnson forced this trade on his head coach. But they're not using Tebow in the right situations, and they're forcing him in every time Sanchez looks like he might be in the process of not being completely terrible.
Still, the Jets are at 2-3, which is where most people had them when the schedule came out. Yes, this was a loss in the end, but the Jets showed up to play tonight, which is more than we can say for last week. In a game where the Jets were expected to be blown out again at home, they hung tough and lost by only six points. They even had a chance to win at the end. Everything still needs work, but they were in the game until the end with one the best teams in the league. Cautious optimism isn't unwarranted here.
The schedule gets a bit easier from here. By stunning the Packers in an upset last week, the Colts proved they won't be a pushover, but if the Jets put in the kind of effort they put in tonight, they should do all right against Indianapolis at MetLife Stadium.
Kickoff is next Sunday afternoon at 1 PM.
Videos
Aaron Rodgers Injury Fallout & Jets/Bills Recap