Game Previews Home Slider Jet News
New York Jets At Seattle Seahawks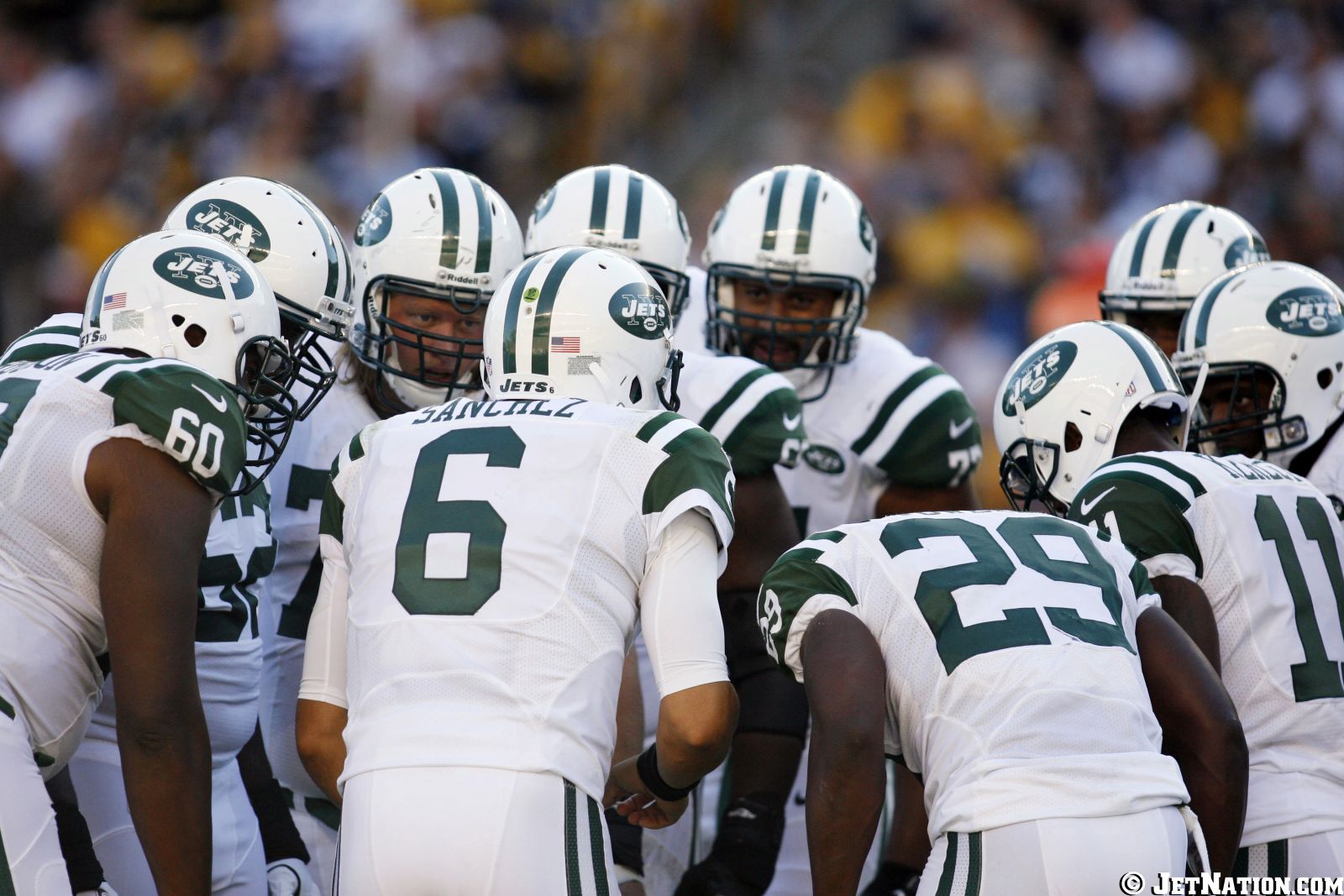 Franchise History Head to Head: Seahawks lead 9-8.
The Jets coming off a bye and a tough loss the week before at home now head west to arguably the most difficult road stadium in the NFL. The Seahawks are 5-4, and undefeated at home. Their stadium is extremely loud causing havoc for opposing offenses. With the Jets offense sputtering currently, Seattle could be a very tough place for them to play, regardless of the bye week last week. Seattle has the 3rd best defense in the league (in regards to points allowed), and Marshawn Lynch (2nd in the league in total rushing yards) leading their offense, this will be a very tough road challenge.
Offense
Seattle has a sound running game with Marshawn Lynch (881 yards on 185 carries), Russell Wilson (155 yards on 45 carries) and a combination of Robert Turbin and ex-Jet Leon Washington.
Wilson as an undersized rookie, has been impressive. From camp he beat out the big money free agent Matt Flynn for the starting job and hasn't looked back since. Wilson is completing 62% of his passes, and has thrown for 13 touchdowns and only 8 interceptions. He takes care of the ball and when there are no open receivers, he will run it. This dual threat against an aging linebacking core of Calvin Pace, Bart Scott, and Bryan Thomas can become frustrating quickly on Sunday.
Wilson has a multitude of receivers to choose from and he spreads the ball throughout them often. He's completed 145 passes to 13 different receivers. Sidney Rice is their leader in receptions with 32. Cromartie will be locked up on him most likely, leaving Kyle Wilson and the rest of the defensive backfield covering the likes of Braylon Edwards, Golden Tate, Doug Baldwin and tight ends Ben Obomanu and Zach Miller. The Seahawks may have one of the most underrated offenses in the league. They will run the ball 50% of the time or until you stop it. With the way the Jets have struggled stopping the run, it could be a frustrating day for the Jets defense.
Jets Defense vs. Seattle Offense ADVANTAGE: Seattle
Defense
Seattle's defense is extremely well rounded. They play very well at home. The mix of a very good defensive line, athletic linebackers, and big, physical defensive backs may make it tough sledding for the Jets offense. They are the third best defense in the league at stopping the run and 7th at stopping the pass. They have combined for 25 sacks so far this season, led by defensive end Chris Clemons with 7. Rookie Bruce Irvin (15th overall pick in 2012 Draft) is second on the team with 5 sacks. Besides Clemons and Irvin the Seahawks have a solid line that includes Red Bryant, Alan Branch, Brandon Mebane, Greg Scruggs and Jason Jones. Together this group has 20.5 of the teams 25 total sacks. They are relentless pass rushers who double as very good run stuffers. Coach Pete Caroll can plug any of these guys in the game at any time and they can do a multitude of different things.
Their linebackers include leading Tackler K.J. Wright (48 tackles), Bobby Wagner (44 tackles) and LeRoy Hill (20 tackles). These 3 are athletic and quick which creates a major concern for the Jets offensive line. The secondary may arguably be their strongest area of the defense. They are very big and physical and have depth at all positions. The corners are Richard Sherman (left corner) and Brandon Browner (right corner), with safeties Kam Chancellor and Earl Thomas. Thomas is the shortest of the defensive backs at 5'10." The other three are 6'3″ or taller. Marcus Trufant (Jets DB Isaiah Trufant's brother)is the nickel back and will be on the field often on Sunday. With their size and athleticism, they will most likely play man on all the outside receivers for the Jets, and the Jets receivers have struggled in those situations so far this season.
Jets Offense vs. Seattle Defense ADVANTAGE: Seahawks
Special Teams
Seattle's punter is Jon Ryan, averaging 50 yards per punt with a long of 73.
Steven Hauschka is their field goal kicker. He is 15-18 this season missing all 3 from 50 yards plus.
Leon Washington returns both kickoffs and punts for the Seahawks. He's averaging nearly 29 yards per kickoff return with a long of 83. He's averaging 8.5 yards per punt return with a long of 52.
All stats courtesy of Pro Football Reference and NFL.com
Videos
NY Jets Phase 3 OTAs, Expectations and a Minor Calf Tweak with Greg Renoff