Featured Editorials Home Slider
The Drill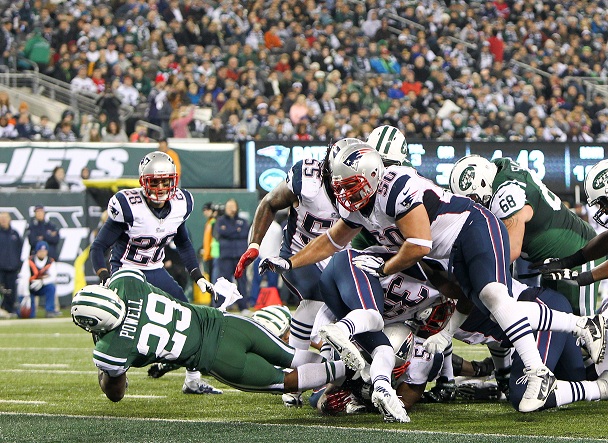 I usually get right to work on my weekly article aimed to offer my impressions of the New York Jets game and overall state of the organization.  Last night I decided to stew in my frustration and embarrassment, stop reading all the texts my so called friends delighted in sending and waited until this morning to get at the writing.  I really just had no idea what to write about this fiasco,  I was hoping owner Woody Johnson would make it easier for me by waking to the news that Mike Tannenbaum and Rex Ryan were relieved of their duties.  What a reprieve it would have been to not have put into words the laughing stock this franchise is, and begin to write about what is next for the New York Jets.  Unfortunately Mr. Johnson did not provide the early Christmas present I so desperately was hoping for.  After eight hours of wine and tryptophan induced sleep, I am no more prepared to understand how it all fell apart so quickly.  What I do know is Mr. Johnson owes nothing to the two men tasked with bringing a Super Bowl to JetNation nd the millions of great fans that have suffered through decades of futility.   It is clearly not working, obviously can't be fixed, and it is time to say thanks and good-bye.
Last night Chris Collinsworth said Ryan and the Jets staff are doing all they can to minimize their self-destructive ways by having the team and the coaches do push ups at practice after a penalty or a turnover. That is an absolute joke.  High school coaches exercise this method because they can't give a player a one way ticket to the debate team.  The way a winning NFL coach minimizes mistakes is by cutting players who make mistakes.  Joe McKnight was a fumble waiting to happen from the day he became a Jet, yet three years later he is not only on the roster but returning kickoffs.  Players in the NFL should not be evaluated by their occasional great plays, but by their ability to play at a consistently high level.  As with weak parenting, nobody benefits from an environment that doesn't challenge each and every individual to be at their very best.
Not that I care, but if Mike Tannenbaum wants to someday be a relevant person for another NFL team he should distance himself from the Jets as quickly as possible.   He probably could point to enough good drafts and free agent signings to warrant another opportunity.  Regardless of his role in this colossal collapse, he could walk away and claim he had nothing to do with Tebow.  He could claim he was not the orchestrator of the culture that fostered ineptitude.  Putting it bluntly, he could save himself by pointing directly at Ryan.  Who wouldn't believe a story that paints this loud mouthed head coach as the guy who brought the Jets to these depths?  Clearly the Rams bought that version from Brian Schottenheimer.
As hard as it may be to paint any picture of optimism for the Jets, l like to see this complete debacle that is the 2012 season as the catalyst that will force change.  I actually believe that with the right leader, a few changes to the roster, and an experienced defensive coordinator, the 2013 version of this team can move to adequate very quickly.  I know adequate isn't winning Super Bowls, but I for one would not survive another 4 months of a season like this.  I will take adequate and maintain the hope that I will see the promise land one day.  Without that hope, it's just too painful to be a fan.  Last night I allowed myself to think, for the first time in my life, that maybe it just wasn't going to happen.  I just always assumed we would one day hoist that Lombardi trophy and all the suffering would have been worth it.  That hope gets me through every play, every quarter, and every miserable season.  Maintain hope JetNation, it's all we have.
Videos
Aaron Rodgers Injury Fallout & Jets/Bills Recap