Game Previews Home Slider Jet News
Arizona Cardinals At New York Jets Game Preview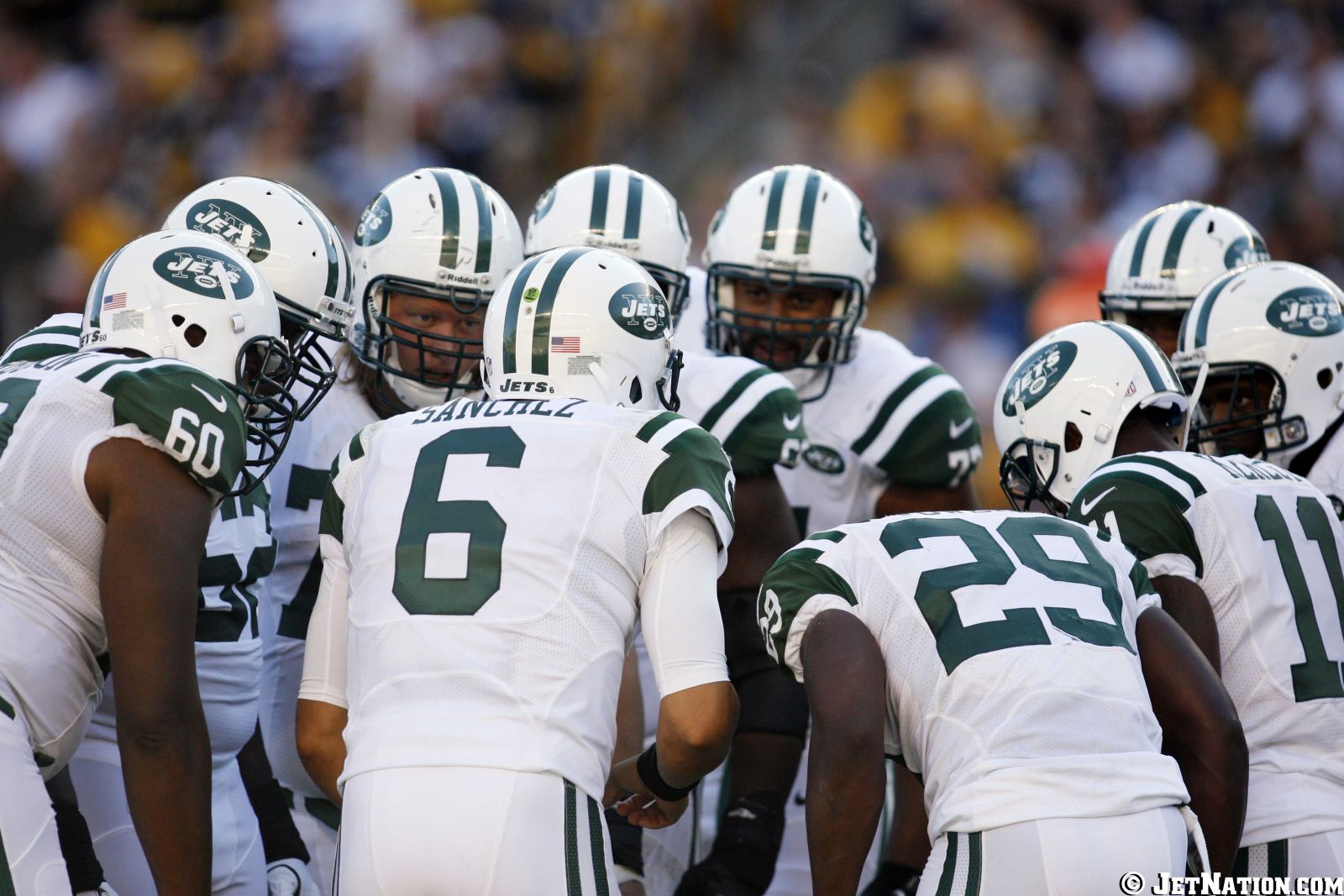 Franchise Head to Head Record: Jets lead 5-2.
Arizona is coming into Metlife Stadium having lost their last 7 games. In an odd decision by Coach Ken Whisenhunt, John Skelton (who took over for injured QB Kevin Kolb) was replaced due to ineffectiveness against the Atlanta Falcons two weeks ago. The Cardinals were up 13-0 at the time, in came third string QB Ryan Lindley and the team lost 23-19. The Cardinals stuck with Lindley this past weekend against the Rams and lost 31-17 to a team the Jets beat up on 27-13 just two weeks ago. The Cardinals are struggling and are coming into Metlife in a desperate state and will do anything they have to in order to get a win.
The Jets coming off the Thanksgiving beatdown at the hands of the Patriots need to have a bounce back game to get their fan base supportive again. Just this week the news of Fireman Ed resigning his position as "Chant Leader" has yet again divided the fan base and the only solution to fixing it is winning football games.
OFFENSE
The Cardinals offense is currently ranked 31st in the league in points and yards. Ryan Lindley has been completing 55% of his passes but has only thrown for 376 yards in the 3 games he has played in. He has zero touchdowns and threw 4 interceptions last week alone. He has been very ineffective replacing Skelton who threw for over 1000 yards in 6 games.
With a struggling quarterback, a team must be able to establish the run. With LaRod Stephens-Howling, Ryan Williams, and the return of Beanie Wells they sure have the weapons. These guys have combined for 600 yards out of the teams 897 total rushing yards. Stephens-Howling leads the group with 312 yards total, with 4 touchdowns. He also has 13 receptions for 105 yards. A combination of below average quarterback and Jets defense knowing this, it will lead to a lot of blitzing. Lindley will look to Stephens-Howling as his check down receiver so he poses a big threat in the pass game, especially after the Cardinals saw Patriots running back Shane Vareen catch a five yard pass and run 84 yards to the endzone.
The receiving core is led by Larry Fitzgerald. Fitzgerald has 55 receptions for 627 yards and 4 touchdowns. Mediocre numbers at best for Fitzgerald, but he has been through three different quarterbacks so far this season. Andre Roberts(50 rec, 639 yds) has emerged as a favorite target for Cardinals quarterbacks. Other receivers include Early Doucet and rookie Michael Floyd along with tight ends Rob Housler(32 rec, 353 yds) and Jeff King.
Arizona Offense vs. Jets Defense ADVANTAGE: Jets
DEFENSE
The Cardinals have a large front three (they play a 3-4 defense) led by DT Darnell Dockett, and DE Calais Campbell. Dan Williams is the NT and is a big physical threat, that makes it tough on opposing offenses to run on. As expected in a three man front, they do not have the tackle totals or sacks on the stat sheet but that means they're doing their job.
As a result of the front three taking on double team blocks and holding their position on the line, the linebacking core is the strength of the Cardinals defense. Sam Acho (20 tackles, 3 sacks), Paris Lenon (51 tackles, 2 sacks) and Quentin Groves (20 tackles, 3 sacks) have played well and consistently over the first 11 games. Third year ILB Daryl Washington has had a Pro-Bowl type season. He has 95 tackles, 9 sacks, 2 forced fumbles and an interception. This group is quick and athletic and all four have a knack for being in the right place at the right time.
Their secondary is led by second year CB Patrick Peterson. Peterson is becoming one of the elite corners in the NFL. He has 35 total tackles, 4 interceptions and 5 fumble recoveries this year. The other corner is William Gay. Gay has had a solid year with 40 tackles, and 2 interceptions while being targeted often because teams don't want to throw in Peterson's directions. The Cardinals safeties are ex-Jet Kerry Rhodes(42 tackles, 2 INTs) and Pro-Bowler Adrian Wilson(38 tackles, 1 interception and 1 forced fumble).
Arizona Defense vs. Jets Offense ADVANTAGE: Arizona
SPECIAL TEAMS
The punter for the Cardinals is Dave Zastudil. He's averaging about 47 yards per kick with a long of 68.
The field goal kicker is another ex-Jet, Jay Feely. Feely is 18-21 this year, having missed one from 36 and two from 40-49 yards.
Returning kickoffs for the Cardinals is William Powell (16 returns, long of 65 yds) and sometimes Stephens-Howling (3 returns, 66 yds).
Returning punts is Patrick Peterson. Peterson has 39 returns for 329 yards, but last year led the league in both return yards and returns for TDs.
Videos
New York Jets OTA Presser Takeaways, Aaron Rodgers' Impact and Summer Delusion