Game Recap Home Slider Jet News
Jets Top Cardinals; 7-6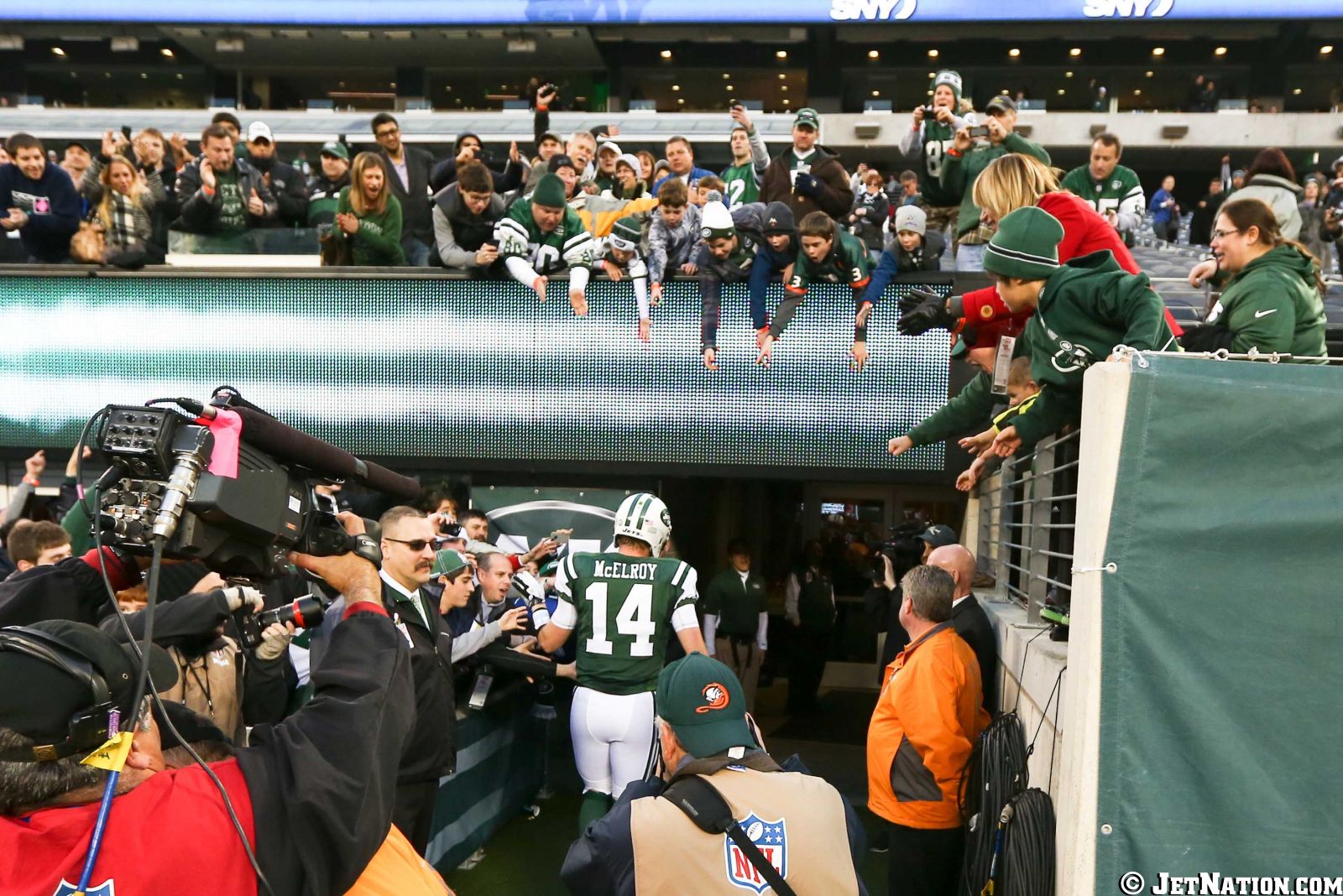 The NFL doesn't grade on style points, there is no such column in the standings.  That is a good thing for the Jets because the victory over the Arizona Cardinals was not pretty.  Mark Sanchez struggled early and often before being benched in favor of Greg McElroy.  Sanchez had a horrific day and was 10/21 passing with 97 yards and 3 interceptions.  Late in the 3rd quarter Rex Ryan decided enough was enough.  With Tim Tebow inactive (fractured ribs), they turned to 2nd year QB Greg McElroy.
The story of the day, taking McElroy out of the mix for a moment, was the Jets defense.  They forced the Cards to go 3 and out on 10 of their 14 drives.  The Jets were even more impressive on 3rd down, the Cardinals were 0 for 15 on the day.  The Jets defense held Arizona running backs to 41 yards on 20 carries (2.1 average) as none of the three backs produced more than 22 yards rushing.  The Jets also held QB Ryan Lindley to 56 yards passing, the lowest total of the season, third-lowest under Rex Ryan, and the lowest since they allowed 55 yards in the air vs. MIA (12/12/10).
On offense despite the struggles by Mark Sanchez, the Jets ran the ball well.  Shonn Greene carried 24 times for 104 yards.  Five different players carried for the Jets as the team produced 177 yards rushing, their highest total since collecting 252 yards on the ground vs. IND (10/14). This season, the Jets are 5-2 when they have rushed for 100 yards or more as a team and are 15-1 under Head Coach Rex Ryan when the team runs for 150-or-more yards.
The difference though was the boost the Jets got when Greg McElroy entered the game.  The whole team seemed energized.  McElroy was efficient and led the Jets to their only points of the game when he connected on a 1 yard touchdown pass with TE Jeff Cumberland.  McElroy was 5/7 for 29 yards and a TF on the day.  That is a 71.4% completion percentage.  With just under 2 minutes in the game, the Jets decided to forgo a touchdown and run the clock out on the 1 yard line.
We officially have a QB controversy.  The Jets know how to make headlines, after months of Sanchez \ Tebow debate, McElroy is now the talk of the town.  Visit our NY Jets football board to read more about the game and tell us what you think.
Videos
New York Jets OTA Presser Takeaways, Aaron Rodgers' Impact and Summer Delusion