Game Previews Home Slider Jet News
NY Jets Game Preview (San Diego Chargers)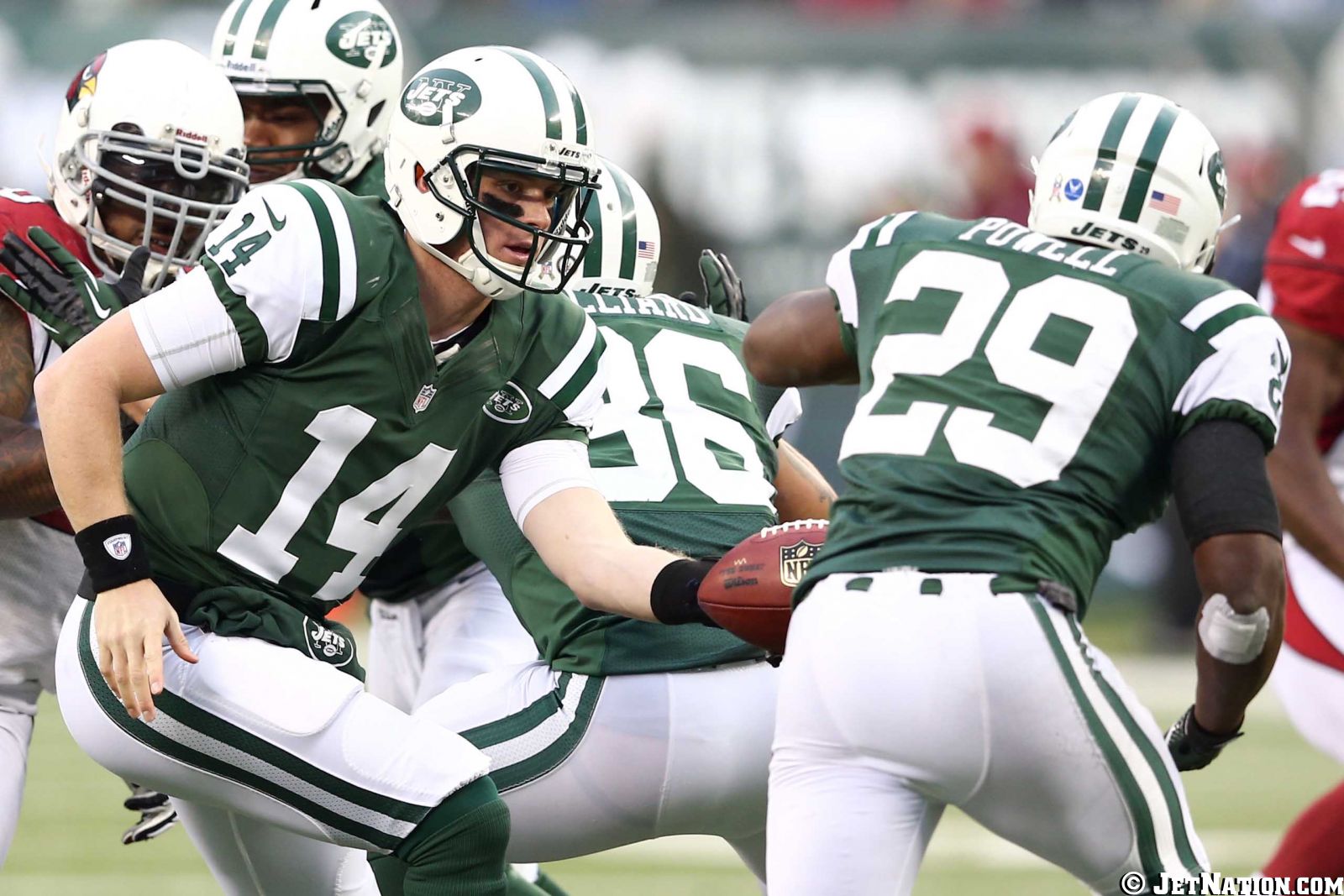 Franchise Head-to-Head Record: Chargers lead 19-12
Less than a week after the Jets playoffs hopes came to a crashing halt in Tennessee, they come home for the last home game of the season to take on a underachieving San Diego Chargers team. Mark Sanchez was yet again ineffective against the Titans throwing 4 interceptions prompting Rex Ryan to name Greg McElroy the starter for this Sunday's game. This move just about seals Sanchez and Tim Tebow's fate as starting QBs in New York. The Jets can't afford to worry about that now. The Chargers, although riddled with the injury bug, do have multiple weapons and just two weeks ago beat the Steelers in Pittsburgh. The Jets will have their hands full with the Chargers potentially explosive offense and 13th ranked defense.
OFFENSE
The offense is led by former #4 overall draft pick Philip Rivers. Rivers has had at best an average year for him. He has struggled down the stretch of games, throwing interceptions at key times in the game, as well as getting strip-sacked 15 times. His offensive line has been injured and it has showed. Rivers has been sacked 43 times, on average it's once out of every 8 plays.
Running back Ryan Mathews has had injuries all year but 2 weeks ago broke his collarbone and is out for the rest of the year. Jackie Battle (57 carries, 225 yards), former Dolphin Ronnie Brown (36 carries, 169 yards) and Curtis Brinkley (35 carries, 102 yards) will share time in the backfield this Sunday. Brown can also be a threat out of the backfield. He has 46 receptions which is second most on the team for a total of 360 yards.
At wide receiver the Chargers have Eddie Royal, former Saint Robert Meachem, and newly acquired WR Danario Alexander who they signed off the street 8 weeks ago. Top receiver Malcom Floyd has been placed on injured reserve with an ankle injury. Alexander has become a favorite target in the short time he's been here. He has 33 catchs for 555 yards and 5 touchdowns in just 8 games.
Jets Defense vs. Chargers Offense ADVANTAGE: Jets
DEFENSE
The Chargers play a 3-4 defense and have the athletic linebackers to do it.  Takeo Spikes, although he's in his 15th season, leads this group with 75 total tackles and 2 forced fumbles.  Right behind Spikes is Donald Butler with 72 tackles.  Offseason free agent signing Jarett Johnson and Shaun Phillips complete this group of athletic backers.  Combined they have totaled 11 of the teams 27 sacks.  Rookie Melvin Ingram (whom most Jets fans coveted this past draft) has 0.5 sacks and 28 total tackles.  Demorrio Williams will also sub in at the middle linebacker position.  He has two interceptions on the season, tied for 2nd most on the team.
The defensive line is bolstered by 335lb DT Cam Thomas, and two, 300lb DE Corey Liuget and Kendall Reyes.  Liuget is second only to LB Phillips(7 sacks) in sacks with 5.  The defensive backfield consists of their best defender, Eric Weddle.  Weddle is a free safety who has a total of 82 tackles this year to go along with 3 interceptions and 2 fumble recorveries.  He is playing at a Pro-Bowl level as usual this year.  The rest of the defensive backs are Quentin Jammer, Antoine Cason and Corey Lynch.  All three are athletic, quick defensive backs that take a ton of chances undercutting routes and it has helped them at times and hurt them severely at times.  They have combined for 5 interceptions for a team thats 11th ranked in defensive turnovers.  Even with McElroy starting for the Jets, it's still hard to say that the Jets have an advantage in this area on Sunday.
Jets Offense vs. Chargers Defense ADVANTAGE: Chargers
SPECIAL TEAMS
The punter for the Chargers is Mike Scifres, who's averaging 48.7 yards per punt with a long of 66.
The field goal kicker is former Jets training camp try out Nick Novak.  He is 15-17 on the year having only missed 2 from 50+ yards.
Returning kicks for the Chargers is Chris Carr.  The speedster is averaging a little over 20 yards per return.
Returning punts is WR Eddie Royal.
Videos
New York Jets OTA Presser Takeaways, Aaron Rodgers' Impact and Summer Delusion