Featured Editorials Home Slider
The Final Drill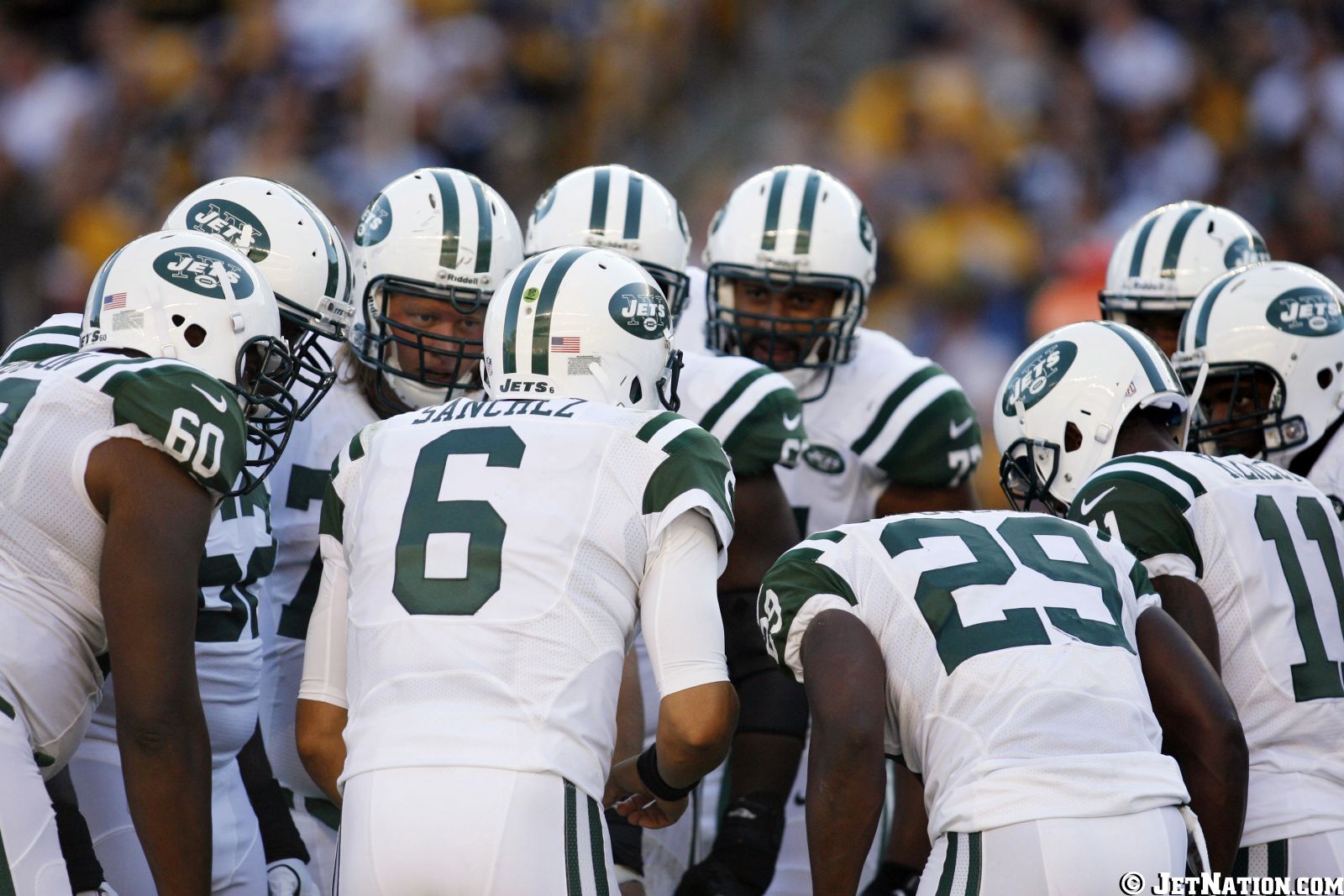 JetNation, our long national nightmare is over.  Of course paraphrasing an inaugurated president lacks a little historical perspective, but it has been a long, frustrating season for everyone associated with this franchise.  Apparently so much so for Woody Johnson that he had removed himself, at least physically, from the situation.  He has not been seen around the Florham Park facilities and he did not attend the final game against the Buffalo Bills. The significance of his absence may have been determined this morning when he announced that Mike Tannenbaum had been relieved of his duties.  For everyone close to this team, that announcement was expected.
Johnson also announced that head coach Rex Ryan would keep his job.  Curious if you were to assume an established general manager would expect to have, at the very least, the option to evaluate all personnel including the head coach.  But Johnson's remarks on Ryan read more like support, than a "for now" scenario.  Starting a new GM search with the immediate limit of control may impact interest with potential candidates, not to mention the general lousy job Ryan has done as a head coach.  The general theme around the spiraling Jets has been that Sanchez and Tannenbaum were reasons number one and two why things have gone so bad so fast.  That idea that Ryan is getting a pass from Johnson, and even many fans, is surprising.  Whether it is the two conference championship appearances or his general likability, it seems Ryan is safe.  It strikes me though, that the respect Ryan enjoys within the organization is not matched by most in the NFL community.  Let's hope the Jets are right on this one, but the track record on these such issues makes that unlikely.
Yesterday marked the end of the long and distinguished career of special teams coach Mike Westhoff.  He is widely considered to be the best special teams coach in the NFL.  During his tenure from 2001-2012 as the Jets Special Teams Coordinator, 3 different kick-off returners; Leon Washington, Brad Smith, and Joe McKnight lead the league in return yardage. Westhoff also held the same position with the Miami Dolphins from 1986-2000.  His innovation is legendary.  Perhaps he will best be remembered for his often surly, frequently fouled mouth no nonsense approach NFL fans were introduced to during the HBO Hard Knocks documentary series during the 2010 pre-season camp.  With huge personalities like Ryan and Bart Scott competing for sound bites, Westhoff became the surprise hit of the show.  His sarcastic, dry wit became something fans of the show looked forward to every week.    Westhoff's retirement leaves some huge shoes to fill in a year where many changes will be taking place.  He will be missed by the Jets organization, the fans, and the NFL.  Thank you Mike Westoff for your years of service and enjoy your much deserved retirement.
Now the fun begins for fans of lousy football teams across the NFL landscape.  The excitement of new GM searches, new coaches, off season free agent signings, and high draft picks has begun. Unfortunately for Jets fans, this process has occurred too many times over the last few decades.  The happenings from February thru August offering more enjoyment then what the five months that follow the off season provides.  The Jets pick 9th in the 2013 draft and while the need for a new franchise quarterback is obvious, this particular quarterback-thin draft is unlikely that need will be satisfied.   It has been suggested by many that cap concerns may force the Jets to endure one more season with Mark Sanchez as QB, or at least on the roster. Leaving a rather dreary reality that a Sanchez vs. Greg McElroy quarterback battle may be where the immediate future lies.  Not a very exciting QB scenario for fans or frankly the new general manager. I am certain the Jets will take a flyer on a can't miss middle round QB, or some veteran looking for a home, but even that thrown into the equation only exacerbates the certainty that the potential to land a franchise quarterback may be several years away.
Their best course of action may be to just land talented football players, to focus on the best player available and not specific needs. That may be the unfortunate luxury a team so desperate for depth and talent can enjoy.  Offense, defense, receiver, running back, linebacker, or safety; the Jets could upgrade just about everywhere but quarterback.  The blank canvas the Jets are at this point allows for a GM to acquire just about any football player and improve this football team.  Then there are of course the rumors of Michael Vick.  I have to admit it feels like one of those deals that would end horribly for the New York Jets, but considering the huge bore this team could be, it could make things a little exciting.  But I think the word of the off-season for the Jets should be stability.  Move as far away from circus acts signings like Tebow or Vick and focus on players that present both talent and character. So as the playoffs begin, Jetnation is left to contemplate what changes are coming and if they get us back to the post season anytime soon.   I am not sure I recall an off-season starting with so many needs and so many questions, and the feeling of torment that those in place to find the answers may not have learned the lessons from their failures.
Videos
Was Boomer Right to Blast Becton? Former Jets QB Sounds off Against Jets Tackle.