NY Jets Hemorrhaging Coaches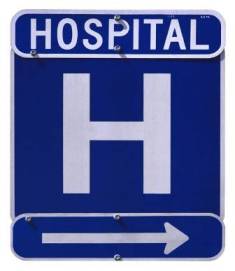 Still without a general manager the New York Jets have also lost a total of 9 coaches since the end of the season:
Tony Sparano:  Coming as no surprise the former Miami Dolphins head coach was let go after one season producing the 30th ranked offense in the NFL.  The Jets are looking at potential replacements.
Mike Westhoff:  Had planned his retirement after this season but a likely Hall of Fame coach had arguably one of his worst seasons in the NFL as his special teams units seemed to often falter.  Westhoff recently made waves during several interviews in which he criticized the Jets from front office decisions to their handling of quarterback Tim Tebow.  Former assistant special teams coach Ben Kotwica has been promoted to fill the vacancy.
Matt Cavanaugh:  The Jets opted not to renew the embattled quarterbacks coach's contract as Cavanaugh was fortunate to retain his position after Mark Sanchez regressed in 2011.  After an even worse 2012 season by Sanchez the Jets decided to move on.  Former Bills and Dolphins quarterbacks coach David Lee is considered a possible replacement as head coach Rex Ryan showed interest in him before the start of last season.
Mike Pettine:  The former defensive coordinator refused a contract extension with the Jets choosing instead to take the same position with the Buffalo Bills.  Pettine was always considered head coach Rex Ryan's "guy" but unconfirmed rumors linked Pettine with anonymous quotes to the media and a fractured relationship with Ryan and the organization.  The team promoted defensive backs coach Dennis Thurman to fill the vacancy.
Anthony Weaver:  Was the Jets assistant defensive line coach for the past two seasons but will follow Pettine becoming a member of the Bills defensive coaching staff.
Jim O'Neil:  Spent the past three seasons as the assistant defensive backs coach with the Jets but has decided to join Pettine in Buffalo.
Bob Sutton:  After 13 years with the Jets organization, including being the defensive coordinator 2006-08, Sutton has been named the new defensive coordinator of the Kansas City Chiefs joining former Philadelphia Eagles head coach Andy Reid there.
Bill Hughan:  Strength and conditioning coach was fired soon after the season ended.  The Jets dealt with a rash of injury problems starting in training camp which continued through the season.
Mike Smith:  Spent three years with the team and was the outside linebackers coach last year.  Smith accepted a position at Texas Tech where he played football collegiately.
Videos
NY Jets OTA Recap; Robert Saleh Cancels Minicamp