Jets Looking To Trade Tim Tebow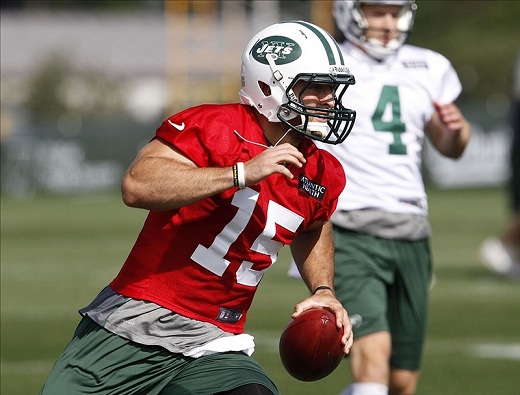 According to ESPN's Adam Schefter the New York Jets will keep Tim Tebow on the roster after the 2013 NFL league year begins on March 12th in hopes of trading the quarterback:
"The New York Jets do not plan to release quarterback Tim Tebow before the start of the new league year in March and instead will hold on to him with the hopes that they can trade him, according to league sources."
It is difficult to see how Tebow remains on the Jets roster with the hiring of new coordinator Marty Mornhinweg and his pass heavy offense.  Tebow had a 46.5 completion percentage in 11 starts with the Denver Broncos during the 2011 season.  Traded to the Jets in March Tebow accounted for 141 yards of offense this past year.
It was believed the cash strapped Jets would release Tebow saving over $1 million on this year's salary cap but the team is holding out hope someone will be interested in trading for the seldom used backup.
The Jets could always release Tebow at a later date, if no trading partner is found, as a likely landing spot the Jacksonville Jaguars vanished when new general manager David Caldwell said the Jaguars would not pursue Tebow in any manner.
Videos
Aaron Rodgers Injury Fallout & Jets/Bills Recap