Featured Editorials Home Slider
2013 NFL Calendar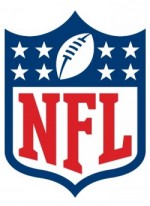 For the hard core NFL fan, the Super Bowl does not mark the end of the season, but the beginning of another. Combines, free agency, and the draft, are just a few crucial benchmarks that lead us closer to the 2013 kickoff.  For fans of the New York Jets, this off-season may be seen as an exciting new beginning or just another in what appears to be an endless history of rebuilding after too short a period of prosperity.  Either way, with a new General Manager in John Idzik and the recent release of many contributors it will be an interesting off-season.  Keep a close eye on off-season activity using the following dates as a guide.
February 20-26 — Combine Timing and Testing, Lucas Oil Stadium, Indianapolis, Indiana.
March 2-3 — Regional Combine, Atlantic Health New York Jets Training Facility, New York/New Jersey
March 9 — Regional Combine, One Buccaneer Place, Tampa, Florida
March 10 — Regional Combine, Halas Hall (Chicago Bears) Chicago, Illinois
March 9-11 — Clubs are permitted to enter into contract negotiations with the certified agents of players who will be Unrestricted Free Agents at the end of the current League Year.
March 12 — Prior to 4:00 p.m., New York time, clubs must exercise options for 2013 on all players who have option clauses in their 2012 contracts.
March 12 — Prior to 4:00 p.m., New York time, clubs must submit Qualifying Offers to their Restricted Free Agents with expiring contracts and to whom they desire to retain a Right of First Refusal/Compensation.
March 12 — Prior to 4:00 p.m., New York time, clubs must submit a minimum salary offer to retain exclusive negotiating rights to their players with expiring 2012 contracts and who have fewer than three seasons of free agency credit.
March 12 — All 2012 player contracts will expire at 4:00 p.m., New York time.
March 12 — Top-51 Begins. All clubs must be under the Salary Cap prior to 4:00 p.m., New York time.
March 12 — The 2013 League Year and Free Agency period begin at 4:00 p.m., New York time.
March 12 — Trading period begins at 4:00 p.m., New York time, for 2013 after expiration of all 2012 contracts.
March 16-17 — Regional Combine, Atlanta Falcons Training Facility, Atlanta, Georgia
March 17-20 — Annual League Meeting, The Biltmore, Phoenix, Arizona.
March 23-24 — Regional Combine, Virginia Mason Athletic Center (Seattle), Seattle, Washington
March 23-24 — Regional Combine, Baltimore Raves Training Facility, Baltimore, Maryland
April 7-8 — Super Regional Combine, Cowboys Stadium, Dallas, Texas
April 25-27 — NFL Draft, New York City, New York.
May 20-22 — NFL Spring League Meeting, Hyatt-Harborside, Boston, Massachusetts.
September 5, 8-9 — NFL Kickoff 2013
Dates for OTAs, mini camps and the start of training camp won't be announced until later in the off-season. However, assuming the schedule is similar to last year, expect the Jets to hold OTAs in late May and early June, their rookie mini camp in early May and their full-team mini camp in mid-June. Also, expect training camp to begin at the end of July.
Basically, the only real change to the off-season schedule this year is the three-day negotiating period before the start of free agency. While teams can only talk to the agents of impending free agents, it will allow for negotiations to begin before free agency actually opens. This means that you should expect the free agency rumors to get started a few days earlier than usual.
Videos
Aaron Rodgers Injury Fallout & Jets/Bills Recap