Featured Editorials NY Jets Training Camp Player interviews
Rex Ryan On Sanchez\Smith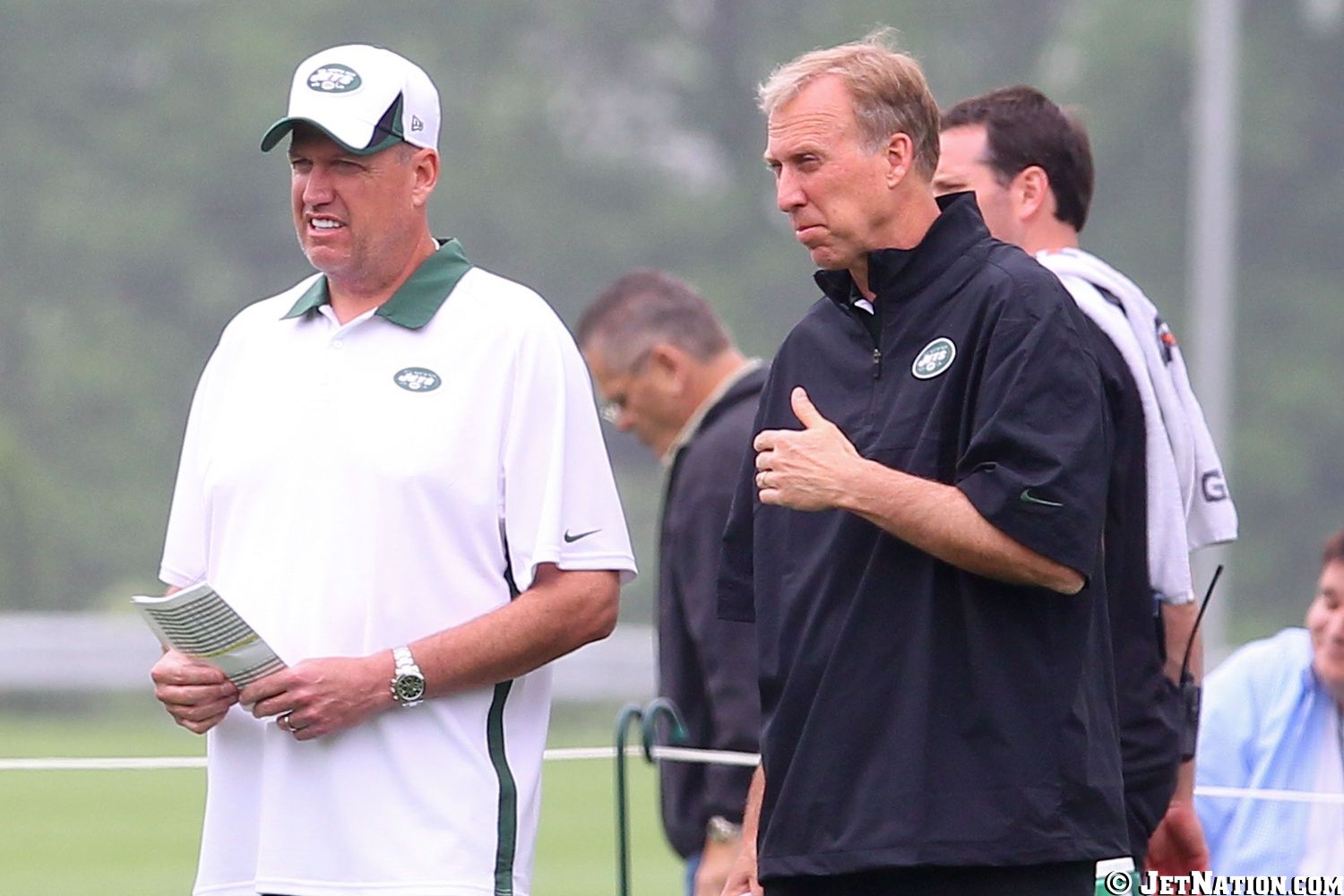 The Jets reported to training camp this afternoon and they will hold their first practice on Friday at 10am.  John Idzik spent the off-season tweaking the roster and there are more questions than answers right now.  One question that did get answered yesterday was that Santonio Holmes will not be ready for the beginning of training camp, he was placed on the PUP list.  The biggest question for the Jets right now is who will lead the offense?  Rex Ryan spoke to the media about this very topic today.
On how he feels the quarterback competition and if Geno Smith is going to get a fair shake…
I think it will be a great competition and one thing he (Geno Smith) doesn't have to worry about is getting a fair shake. He'll definitely get that opportunity.
On whether the quarterback competition is different than other position competitions…
Clearly it is because that's the only thing that anyone wants to talk about. The fact that, really the quarterback is the face of the franchise (or) is perceived that way, so obviously there's going to be more written about it and more scrutiny about that position.
On what factors go into choosing a starting quarterback compared to other positions…
There's a lot of factors that go into it. That's a leadership position as well. There may be more grey area with that than there would be with say, right guard. I think that's safe to say.
On when he hopes to name a starting quarterback…
That's something you want to do sooner rather than later, but I think the big thing is to make sure that there's fair competition and you feel good about the decision. When I make that decision, clearly I'll feel great about it. And not just me, but I'll lean on several other people. But, it has to be the right decision.
On how he evaluates QB Mark Sanchez and QB Geno Smith…
Well again I think you've got to get them in live situations to really feel good about it and certainly we'll do that.
Videos
New York Jets OTA Presser Takeaways, Aaron Rodgers' Impact and Summer Delusion