Jet News NY Jets Training Camp Player interviews
Kellen Winslow After Practice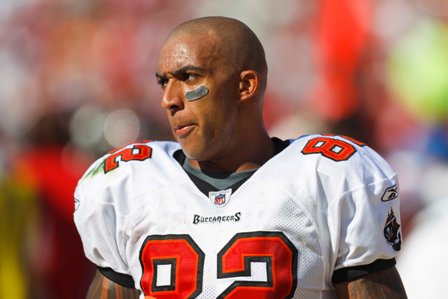 Recently signed tight end Kellen Winslow answered a few questions from the media after practice today.  He was asked about his impression of the Jets.
Well, I know from experience that you can't always pay attention to what you see or you read. I know Rex (Ryan) and I played against him when I was with the Browns. One of the best defensive coaches I've ever been around. I hated playing against him, so, I know he brings it and he's real passionate and he means what he says and that's how I am, and then that's how this team is going to be. It's going to reflect Coach Ryan. I love him.
Dennis Agapito had the opportunity to talk to Winslow at Jets West about two weeks ago.  Here is the audio of his Kellen Winslow interview.  Winslow also answered a few other questions from the media today.
On being back with Braylon Edwards…
That's my brother from another mother. Love that guy. He's one of the best I've seen, and it's good, we were in Cleveland together and then we were in Seattle together. Didn't work out there for me, for whatever reason. But, it's full circle now, and we're back.
On the competition among the tight ends in camp…
There's competition every year, you've got to prove yourself every year. The whole tight end group is competing. We've got a lot of playmakers on this team, and that's what training camp is about.
On if there is a front runner at Quarterback…
This is day one. Nobody's the front runner. We may have ones, we may have twos, we may have threes. But guys go down and guys have to step up. It's just about competition right now and it's only day one.
Videos
Aaron Rodgers Injury Fallout & Jets/Bills Recap