Game Recap Home Slider Jet News
Jets Bomb Against Dolphins, 23-3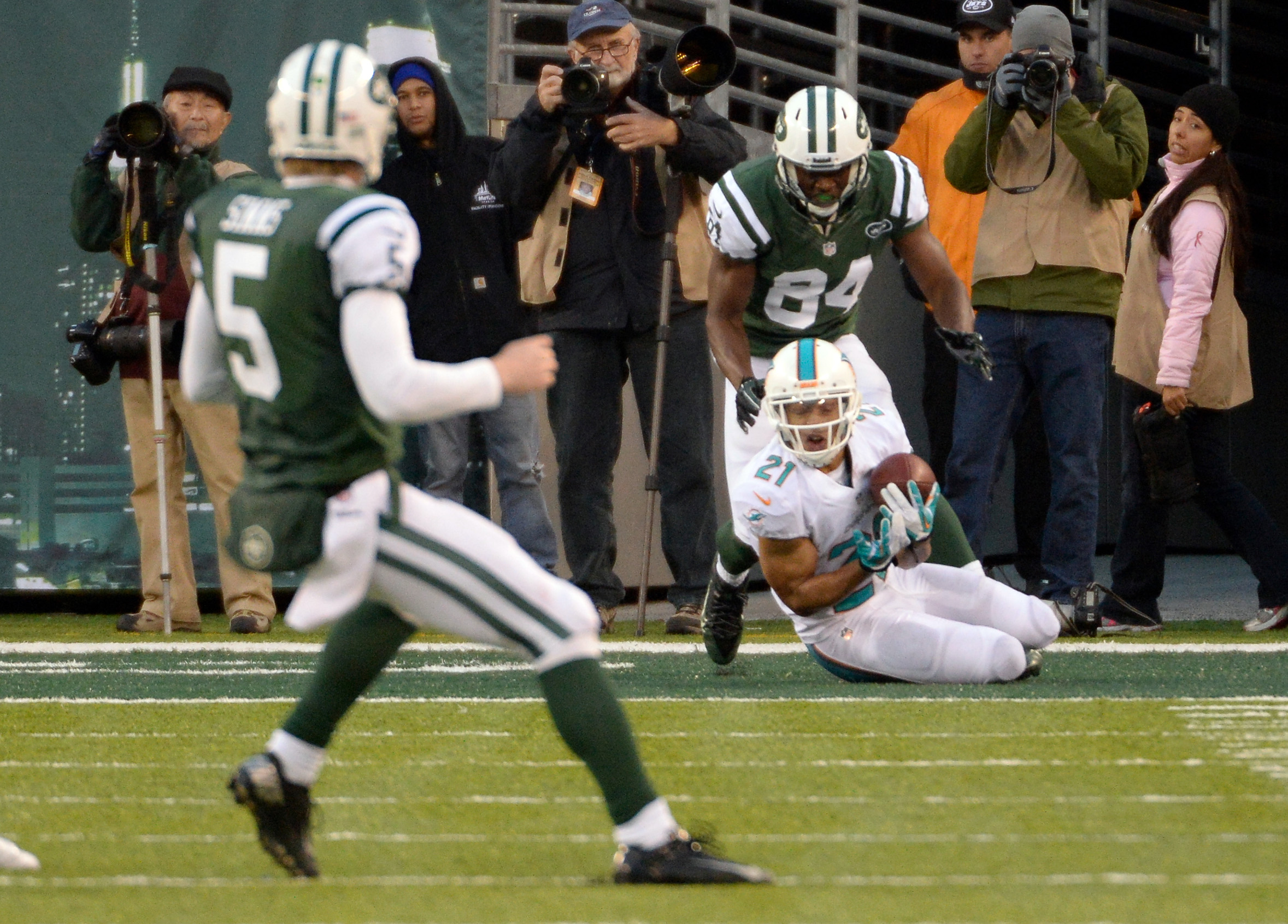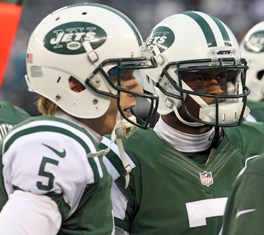 The losing streak has reached three games as the Jets lost to the Dolphins 23-3 at home this afternoon and fell to 5-7 on the year.
The wheels have come completely off the Jets offense, with nothing working cohesively for more than one play at a time, if that long. Quarterback Geno Smith was pulled after a dismal first half for Matt Simms, who also looked pretty awful, although he was still better than Smith. To be fair to Simms, he got no help from his receivers, who apparently weren't used to the QB throwing the ball anywhere near them.
The offensive line was bad, the receivers didn't catch passes that they were actually able to grab, and the running game only worked sometimes, which led to another game where the Jets only scored three points. Really, the offense couldn't even make this one interesting.
Smith's final numbers were 4 of 10 for 29 yards with an interception and quarterback rating of 8.3. Simms' final numbers were 9 of 18 for 79 yards, two interceptions, and a quarterback rating of 38.9. Simms was also involved in a miscommunication with running back Bilal Powell, who fumbled the football. Miami recovered.
Chris Ivory was the leading rusher on the day with 12 carries for 61 yards. David Nelson was the leading receiver with three receptions for 38 yards. Yes, that was the leading receiver's numbers on the day.
The Jets defense did the best they could, including a goal line stand when the Dolphins needed inches, but they couldn't overcome the short fields and the fact that they were on the field for about 65% of the game. They looked tired by the end of the third quarter and were on the field for a total time of 38:52.
The secondary, the weak spot in the Jets defense all year, couldn't overcome rookie cornerback Dee Milliner who was eaten alive by Dolphins receiver Brian Hartline, burned on short and long passes alike. Milliner was finally benched for Darrin Walls, three or four games too late.
Santonio Holmes, questionable going into the game, barely played. Stephen Hill further played himself off this team. Josh Cribbs was injured, which meant we were back to Kyle Wilson returning punts and Antonio Cromartie returning kickoffs.
This loss to the Dolphins all but confirms that the Jets will not make the playoffs this year. There are still four games to play. For fans still watching, the Jets next play the Oakland Raiders at MetLife. Kickoff is at 1:00 PM.
Videos
New York Jets OTA Presser Takeaways, Aaron Rodgers' Impact and Summer Delusion