Jets Bounce Dolphins Out of Playoffs, Finish Season 8-8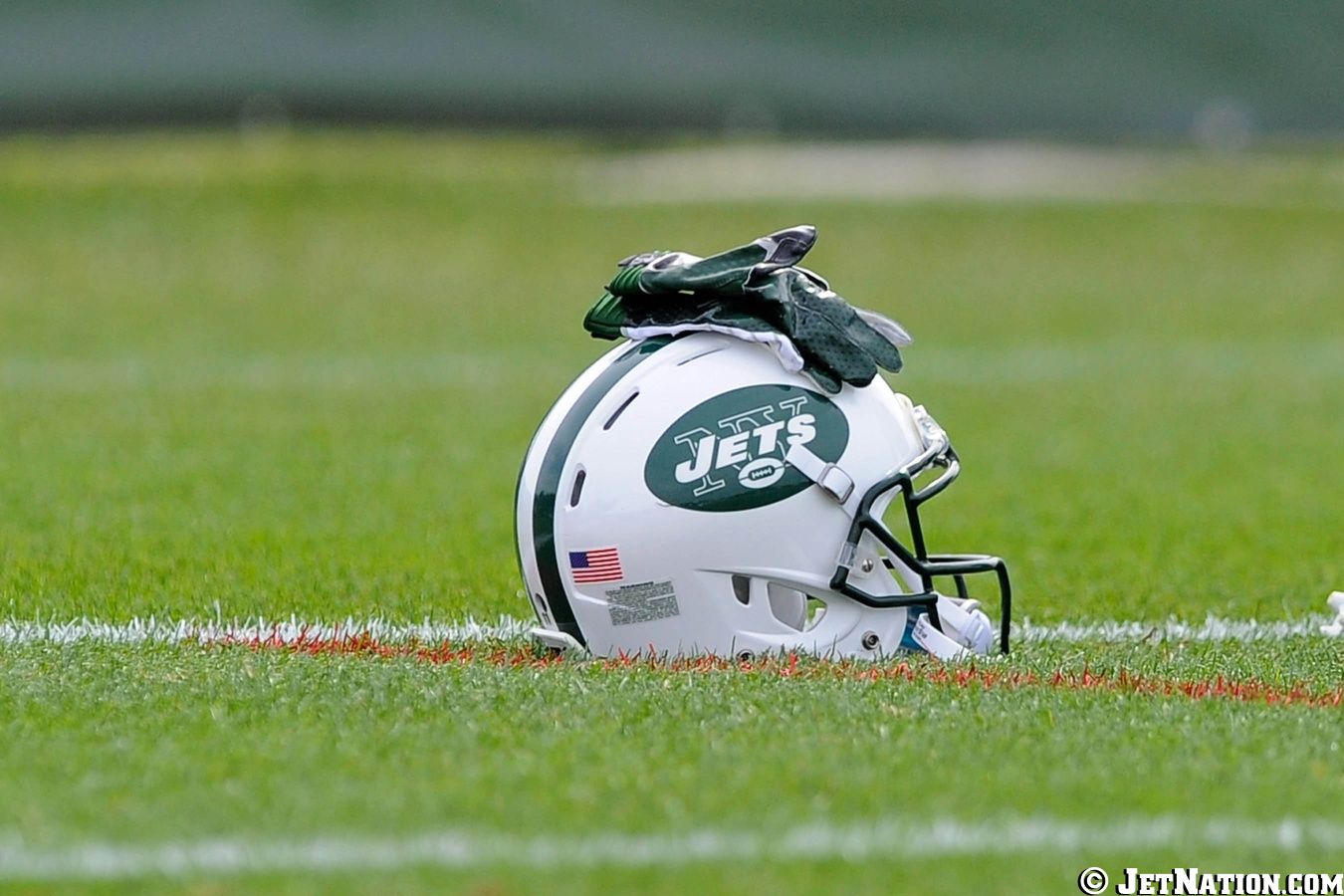 The New York Jets wrapped up their season by beating the Miami Dolphins 20-7 in Miami, and finished the year 8-8, at the .500 mark.
It was quite a turn around from earlier this season, where the Jets were crushed by the Dolphins 23-3 at home and gained a grand total of 77 yards. That was the game Geno Smith was benched. Since then, Smith has appeared better, and was better today.
Smith was 17 of 27 for 190 yards with no touchdowns and no interceptions. He had a 90.7 quarterback rating. While Smith didn't throw for any touchdowns, he did rush for one, with an assist from Bilal Powell, who pushed Smith past a defender and into the end zone. This was a good day for Smith in terms of decision making. He looked more accurate, and didn't stare down his receivers.
Also on offense today, Sheldon Richardson (yes, that Sheldon Richardson) scored his second rushing touchdown of the season. Bilal Powell was the Jets leading rusher on the afternoon, with 21 carries for 76 yards. Chris Ivory had 5 carries for 5 carries for 19 yards, but may have been injured early in the game.
The Jets defense also had a big day. Ryan Tannehill was only 20 of 40 for 204 yards with one touchdown and three interceptions and 38.7 QB rating. Yes, the Jets defense managed three interceptions today. One was by Ed Reed on a tipped pass, and the other two were by – get ready for it – Dee Milliner. Milliner has really come alive in the last two weeks, showing signs that he may turn it around after getting off to a dreadful start to his NFL career.
Nick Folk missed a chip shot field goal but made two more, and when all was said and done the Jets had knocked the Dolphins out of the playoffs.
This game also marks the Jets first two game win streak of the season.
Still, the really big news out of this game came after, when Woody Johnson announced that Rex Ryan would return as head coach in 2014. The speculation had been going on all season and really picked up in the last few weeks.
There is one thing to be said about this team: even though they were eliminated from playoff contention several weeks ago, they didn't quit. They really came out in the last two weeks. Whether it was for Rex Ryan or for pride, they came to play, and they won. When they talk about the teams that quit this season, nobody on New York sports radio can say the Jets were one of those teams.
Unlike the end of last year, there's a lot to be excited about looking forward. John Idzik gets a full offseason to be GM, soon with a ton of cap space and salary to work with. Hopefully he'll be adding playmakers through the draft and through free agency, particularly to the offense. Geno Smith has shown improvement, particularly in the last quarter of the season. The defensive line is going to be good for the foreseeable future. Dee Milliner looks like he might be turning it around, which will greatly help the secondary. David Nelson and Jeremy Kerley have emerged as quality role players. The Chris Ivory move has been a win. Bilal Powell has been a solid #2 running back.
There's a lot of work to be done, but this team isn't too incredibly far away from being a pretty good team. Obviously a lot hinges on what happens at quarterback and with Geno Smith, but a good tight end and a couple good wide receivers are going to make this team a lot better. John Idzik seems like a smart guy, and he did pretty well last offseason with his hands tied. This year, with money, should mean some good moves.
Can't wait.
Videos
NY Jets Phase 3 OTAs, Expectations and a Minor Calf Tweak with Greg Renoff