Featured Editorials Home Slider
GM John Idzik Building A Great NY Jets Team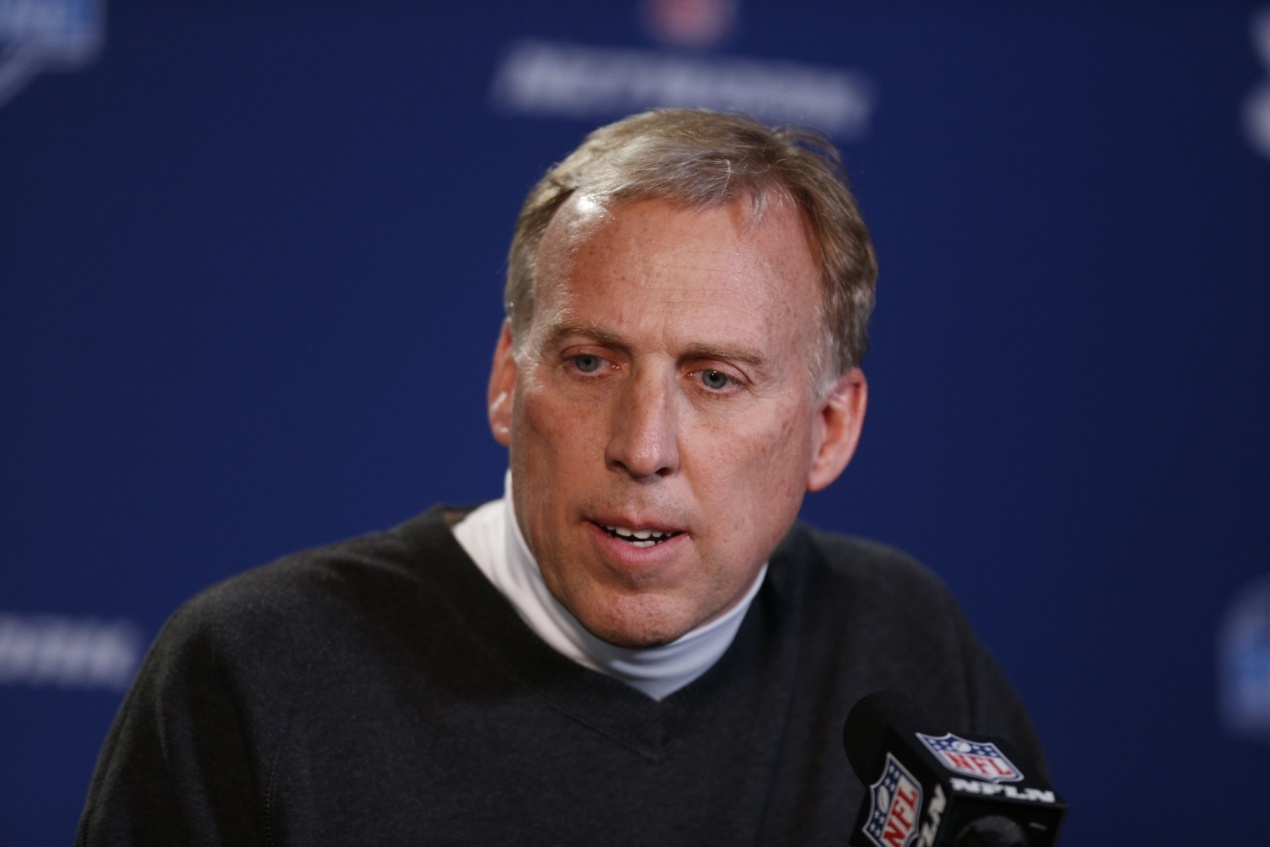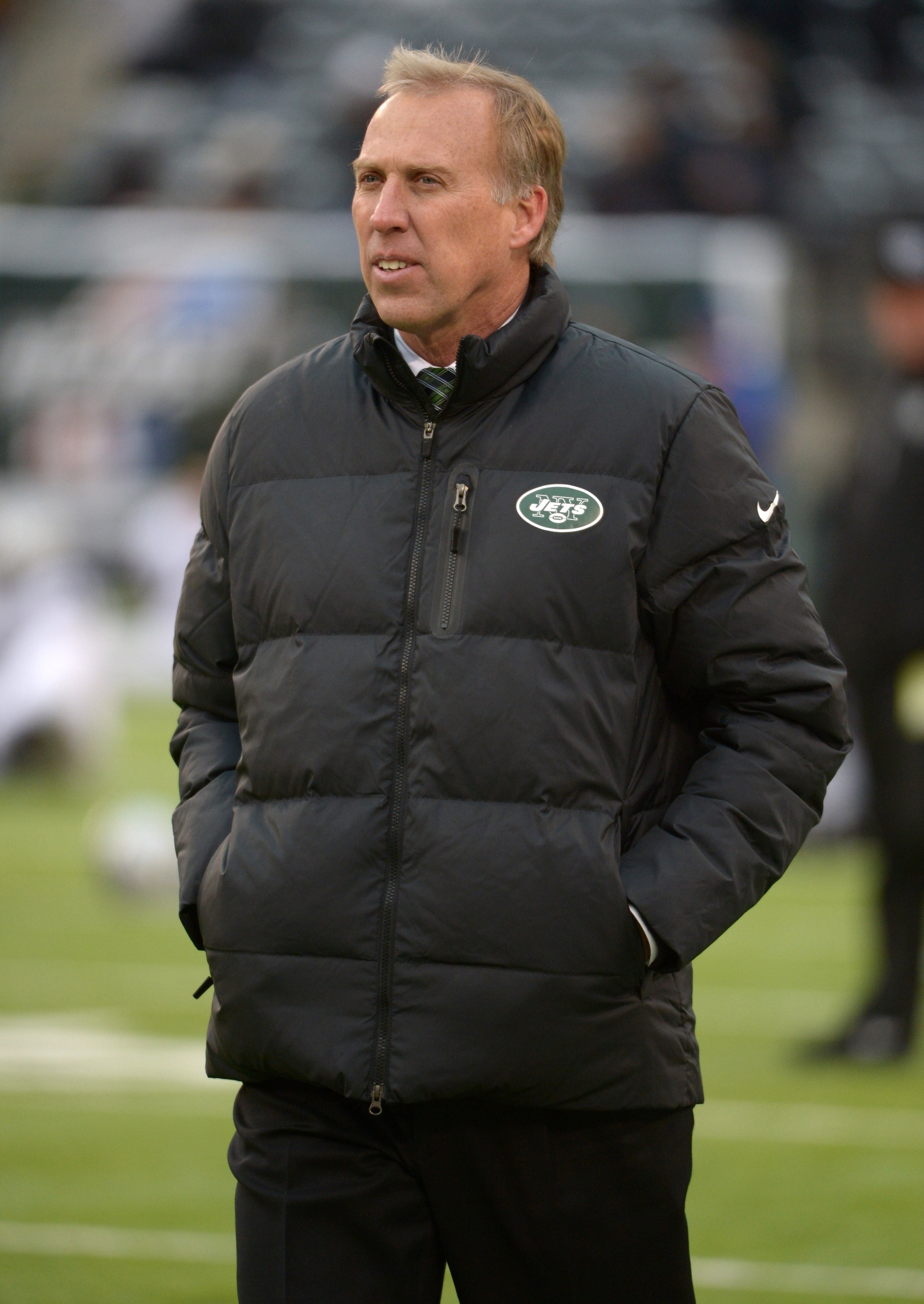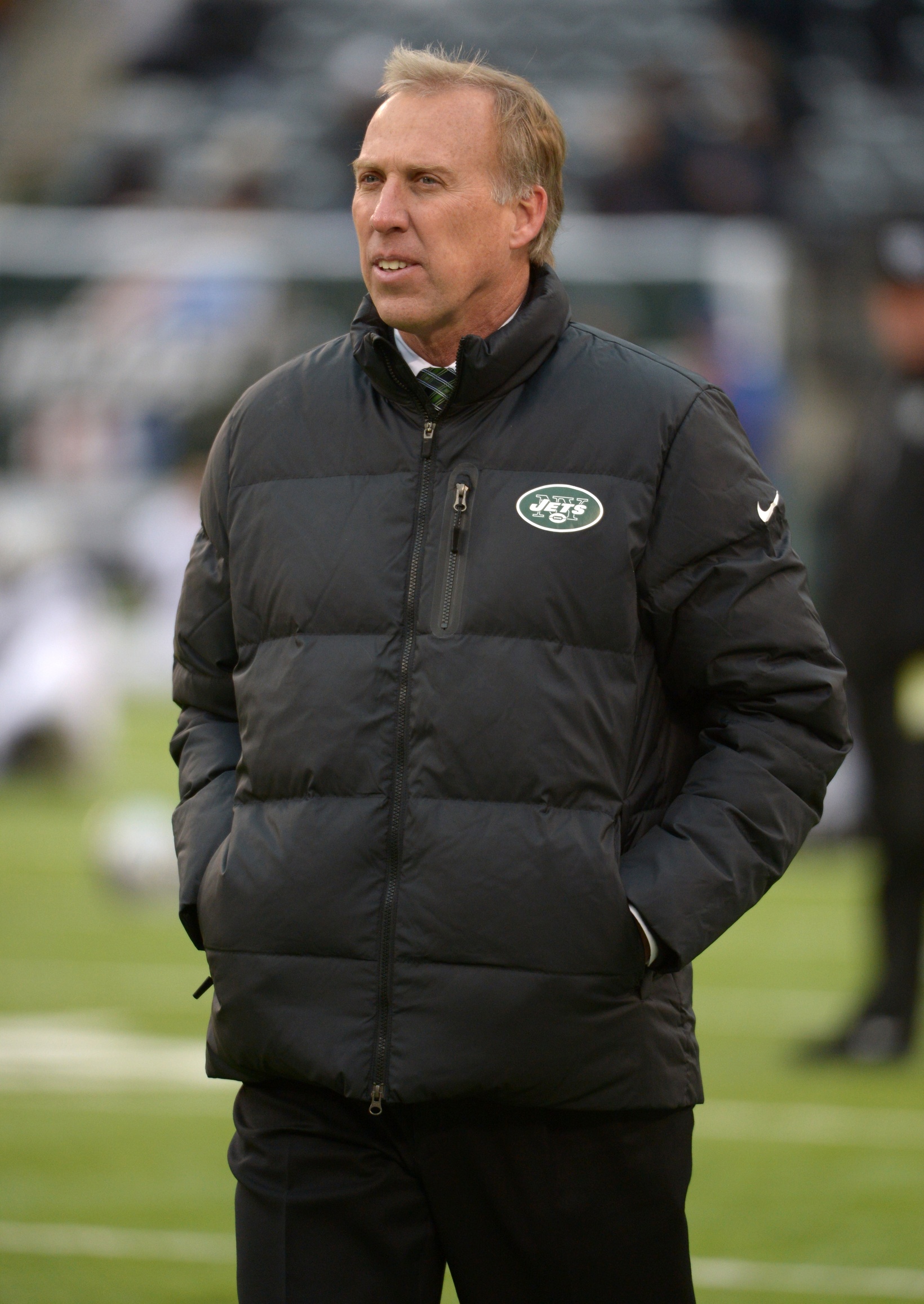 Entering the 2013 offseason the New York Jets were a rudderless ship with no direction or leadership after an embarrassing 6-10 record during the 2012 season. The team had been under intense scrutiny all year and anonymous players vented their frustration through media outlets.
After a long search owner Woody Johnson named former Seattle Seahawks executive John Idzik as the Jets new general manager.  From the first day Idzik spoke publicly one could tell he was a no nonsense type of guy who would begin the process of transforming the Jets from a laughable "circus" to a respected organization.
The first order of business was to take control of the flow of information.  When he took over, much to the chagrin of certain media members who enjoyed the "inmates running the asylum" Idzik clamped down on the leaks. Seems no matter how hard some try to knock down, pressure and simply print story after story which are false, attempting to embarrass Idzik and the Jets, it just won't change his approach.
John Idzik's building strategy will produce a great team, yes great, not just average or mediocre and his decisions are based upon what is best, even if unpopular with the media or fans.  Nothing from the outside will influence the way in which the Jets are constructed.
2013:
Lots of times you'll hear John Idzik made "no-brainer decisions" just moving out older players and cleaning up the salary cap during a rebuilding year. This could not be further from the truth because John Idzik made tough decisions by not jeopardizing the future while building a competitive team.  The Jets were supposed to win three games last year, but somehow hung around the playoff race for a vast portion of the season and finished strong.
Idzik avoided the temptation to try and obtain high priced free agents by restructuring contracts artificially creating cap space in 2013 but limiting resources in the future.  Instead Idzik chose to use a disciplined building philosophy, creating a nucleus of young affordable players which not only led to better results in 2013, but set the team up moving forward as well.  He also knew after the Revis trade the Jets would have eight picks in the 2014 draft, and wanted to ensure the top number of picks he could receive through the NFL's compensatory system.
To achieve this he signed only two players (Goodson and Barnes) which would cost him extra picks. He knew the Jets had lost six players which would allow the team to be awarded the maximum of four compensatory picks, giving the Jets 12 draft selections this May.  Idzik wisely signed free agent defensive lineman Leger Douzable after the time he could cost the Jets a compensatory pick.
The bottom line is the Jets now have a nice core of young unselfish players with a mix of veterans who are on the roster heading into 2014.  By being smart Idzik has the financial and draft resources to build a winner this year and beyond.
2014:
The Jets no longer have to be concerned with the amount of salary cap resources, but simply focus on personnel moves, which does include valuing the financial component of players.  He has left himself options at any position to put the best "team" on the field.
There are those who are upset that Idzik is being too cautious and cheap not acquiring splashy free agents to fill the many holes, which are completely exaggerated, the Jets currently have.  The interesting thing is Idzik has spent money (about $25 million) that he could have kept, he knows there are many more expenses still to come and is probably not done in free agency, so keeping resources is still important.
Basically, some feel if the Jets are a "win now team" then they must spend money because that is what "win now teams do" correct?  Well, if spending money leads to championships just hand the Lombardi trophy to the Oakland Raiders, how about that Tampa Bay Buccaneers against the Miami Dolphins Super Bowl last year, which never happened, and the 2011 "dream team" Philadelphia Eagles finally gave that city the championship they've been looking for?  The Eagles, Buccaneers and Dolphins spent big money during the past few seasons all ending with poor results.
The definition of insanity is doing the same thing over-and-over but expecting a different outcome.  Buying "names" has been proven time-and-time again to be a failed strategy for building an NFL winner, which often takes a team years to recover from, yet some feel this will magically change.
Receiver Calvin Johnson has been one of the best players at his position since being drafted in 2007 by the Detroit Lions yet has a 36-76 regular season record with one playoff appearance, a loss.  "The team around him is terrible that is why he has this record," is often the explanation given.
Thanks for making my point as it takes a team not a group of individuals to win.  Imagine a basketball team with only Michael Jordans or hockey team filled with all players being Wayne Gretzky.  Do you think these teams would succeed?  Who would set the pick, get the tough rebound or who would screen the goalie, give the big check or be the enforcer?
The Seattle Seahawks won because the entire team contributed, including the Super Bowl MVP Malcolm Smith, a seventh round draft pick.  Sure, successful teams use free agency and trades, but their core is drafted and developed by them not ten guys brought in from unfamiliar systems and told to produce, which eventually leads to a shortage of resources.
John Idzik allowed cornerback Dominique Rodgers-Cromartie to go to the NY Giants. He didn't feel it would be right giving Rodgers-Cromartie a contract with two years guaranteed due to his history of playing when it was best for him.  The Giants are now stuck with the corner for two seasons while the Jets are likely stuck with free agent acquisition receiver Eric Decker for two years. Even if Rodgers-Cromartie plays fantastic and Decker is awful Idzik made the right decision.  He cannot tell the future and has to work with the information he currently has during negotiations.  That information told him not to beat the contract Rodgers-Cromartie received.
"Only teams with a great quarterback win the Super Bowl and the Jets don't have one."  Geno Smith certainly has to improve over his rookie year, but look at the recent Super Bowl winning quarterbacks regular seasons: Russell Wilson (3,357 yards passing, 26 TDs and 9 INTs) Joe Flacco, 2012, (3,817 yards passing, 22 TDs, 10 INTs) and the NFC Championship quarterback Colin Kaepernick's 2013 statistics (3,197 yards passing, 21 TDs, 8 INTs).  These quarterbacks didn't have 5,000 yards passing or 50 TDs (Peyton Manning) but were efficient and led their teams to points. With a year of experience, a full offseason and better talent Geno Smith could take a step forward having a 2014 season statistically closer to what these other successful quarterbacks have achieved.
John Idzik looks past the names instead focusing on value and production as he "aspires for greatness" within the Jets. The NFL playing field is level with all teams having the same resources, yet some always seem to fail while others produce.
Maybe it's because the winning organizations make the proper football moves allowing them to have the consistency and depth to be successful year-after-year.  Think all Jets fans are tired of hoping for a championship, but have no fear John Idzik is making the correct moves to build a team for the 2014 season and beyond that could give us what we've been waiting too long for, finally seeing our New York Jets win that elusive Super Bowl.
Videos
Aaron Rodgers Injury Fallout & Jets/Bills Recap