Featured Editorials Home Slider NY Jets Training Camp
Young Wide Receivers Take The Field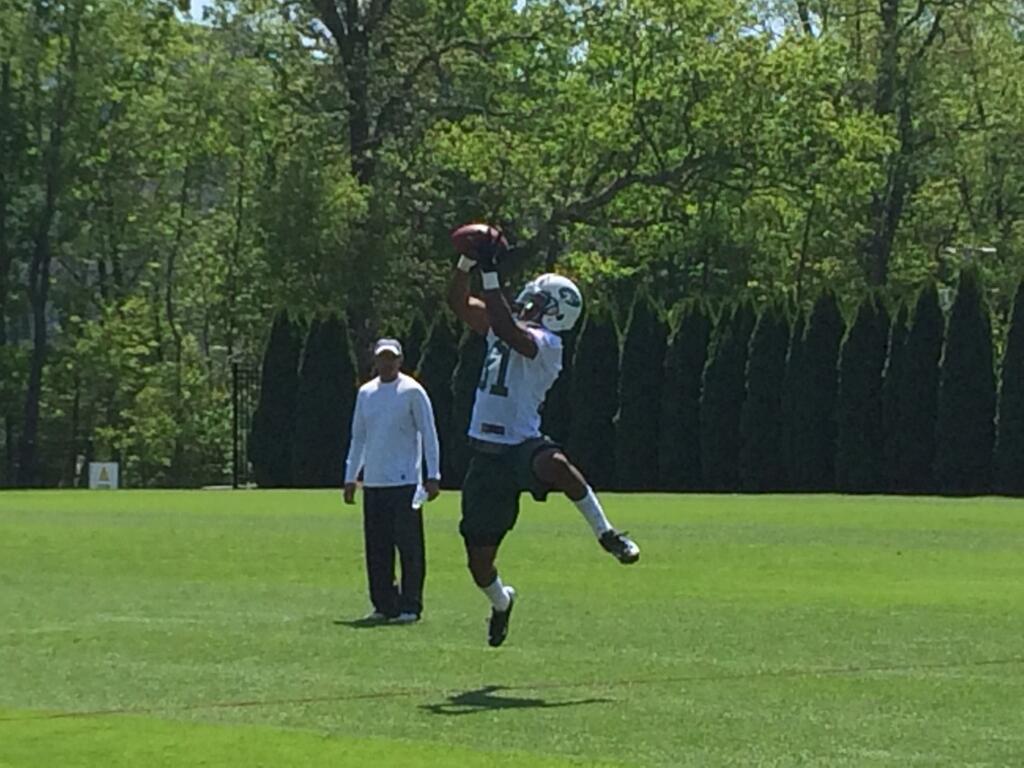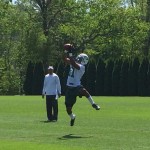 Rookie minicamp will conclude on Sunday and all eyes are on the rookie wide receivers.  It is a position of need for the Jets.  Eric Decker was acquired via free agency and TE Jace Amaro (2nd round) will help in the passing game.  The Jets still need help at wideout.  Beyond Decker and Jeremy Kerley there are plenty of questions.  David Nelson and Stephen Hill will be vying for a starting job and Clyde Gates is in the mix as well.  The young wide receivers will set out to make a name for themselves.
On Saturday though, there were too many dropped passes at practice.
Rex on WR drops today: "When ur head's spinning a lil bit, ur focus is a lil off." #jets

— Kimberley A. Martin (@KMart_LI) May 17, 2014
Not a good day for rookie WRs: All dropping today. Rite of spring for Jets.#nyj

— Rich Cimini (@RichCimini) May 17, 2014
Joe Carlson was at the practice and he did comment on many of the dropped passes early.  There were also nice catches mixed in and Joe provided this recap on Twitter.
Saunders goes all out on every play. Nice to see after years of #10 taking plays off

— JetNation.com (@JetNation) May 17, 2014
Overall from my perspective it was a successful practice. There were some drops by the WRs but everyone looked good.

— JetNation.com (@JetNation) May 17, 2014
Quincy Enuwa is one of the rookies who took the field for the first time this weekend.  He was asked how he views the competition at wide receiver.
Oh well, making the squad on any NFL team is tough. I'm not going to think of it any differently. (I've) got to compete against whoever comes out there. And I'm going to compete and I'm going to do everything special teams, all the aspects of the game, just trying to find a way to get on the field.
Shaq Evans discussed the importance of improving at rookie minicamp.
That's the main goal when you come to rookie minicamp is just to improve every day. Especially since I have to go back and finish school, I'm trying to get as much done while I'm here so when I get back I can be more advanced in the playbook and more advanced in our thought process.
For the wide receivers that are trying to make the roster, special teams can set them apart.  Enuwa was asked about special teams.
(It's) very important. Being a sixth-round draft pick, that's one of those rounds where you've really got to make sure you find a way to get on the field. You know I'm going to work regardless. I'm going to try to do special teams and if I can find a way to squeeze into the depth chart on the receiver side of the field I'm going to do that as well.
Please click the link to read our full NY Jets rookie minicamp reportquicky.
Videos
New York Jets OTA Presser Takeaways, Aaron Rodgers' Impact and Summer Delusion